Aug 08, 2018
Comments Off
We did get some rain overnight that bumped the flows slightly.  The river flows are dropping back already this morning.  The release from Cannonsville is 928 cfs.  With Downsville at 678 cfs there is a lot of cold water in the system right now.  The lower West has some color in this morning but should clear as the runoff drops.  We may see a bit more rain today but the total accumulation should be negligible at .17″.  The river looks good for streamer fishing this morning and should clear enough for fish to rise by the afternoon.  It should be a little cooler today with an air temp around 83 degrees and winds from the south 5 – 10 mph.  Sulphurs, isonychias, and olives.  We have seen a few more caddis lately.  We have not seen a good number of flying ants yet but it's a good idea to start carrying a few imitations.  The rest of the week looks great with some clouds and light showers but no significant amount of rainfall.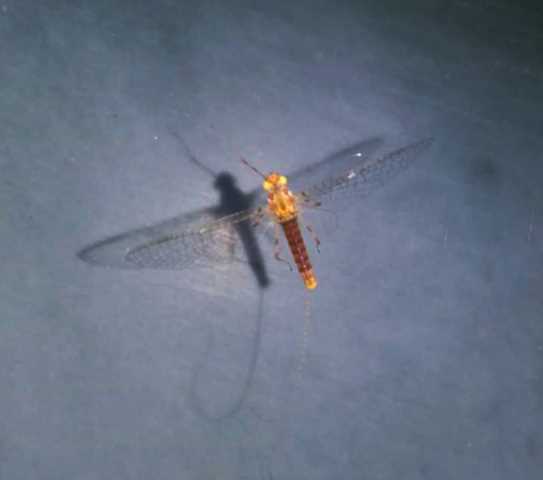 Hatching:
Sulphur – #16 -20 – E. dorothea
Light Cahill – #14 – 16 – S. ithaca & canadense
Isonychia – #12-2xl – 12 – Isonychia bicolor
Light Blue Winged Olives – #16 – 20 – E. attenuata
Dark Blue Winged Olives – #18 – 22 – E. lata
Tiny Blue Wing Olives #20 – 26 – Psuedo sp.
Tricos – #22 – 24 – Tricorythodes
Green Caddis – #16 – Ryacophila sp.
Tan Caddis #14 – 16 – Hydropsyche sp.
There is construction on Winterdale Road. A short stretch is closed near the Methodist Camp between us and Hancock. We have detours listed on our website here:  http://thedelawareriverclub.com/welcome-to-the-drc/getting-here/
Click on the gauge below for the most recent update:
West Branch at Stilesville, NY
929 cfs
45°

West Branch at Hale Eddy, NY
1,430 cfs
52°
East Branch at Harvard, NY
1,080 cfs
53°
East Branch at Fish's Eddy, NY
2,150 cfs
61°
Mainstem at Lordville, NY
4,220 cfs
62°
Beaverkill at Cooks Falls, NY
750 cfs
65°
Cannonsville Reservoir Release
928 cfs
Chart 4G on the FFMP

West Branch at 191 Bridge
N/A
59°
West Branch at Walton (Cannonsville inflow)
987 cfs
Cannonsville Reservoir Capacity
93.6%
Pepacton Reservoir Capacity
99.1%