May 31, 2014
Comments Off
The current release from Cannonsville has been dropped to 401 cfs.  The temperatures seem to be holding but all the rivers are low- perfect for wading.  Today looks sunny and warm with some rain and clouds rolling in this evening.  The have been some Sulphurs and Green Drakes but the majority of the hatching is still March Browns, Gray Fox, and caddis.  Crazy year- we still have small Hendricksons on the West Branch.  If the sun is bright today look for caddis in the riffles during the day and hopefully a spinner fall tonight.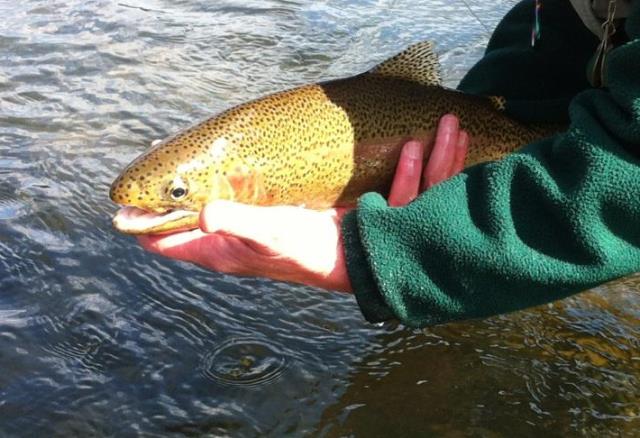 Hatching:
March Brown #10 – 2xl  – S. Vicarium
Gray Fox # 12-2xl – S. Vicarium (formerly fuscum)
Sulphurs #16 -18 E. dorothea
Small Dark Hendrickson #16 – E. X
Green Drake #8-2xl E. Guttalata
Tan Caddis #16 – 18- Hydrosyche sp.
Charcoal Caddis #16-18 – Dk Brachycentrus sp.