Fly Fishing Education Program
Every school at the Delaware River Club is built around one fundamental fact: learning is best accomplished in real-world environments. In this case the classrooms are the waters of the West, East, and Main Stem of the Delaware, where the final exams are administered by the wild Rainbow and Brown trout that call them home.
Fly fishing schools have been prevalent for many years across the country, following a predictable pattern of classroom time, casting, walking students through the shop, and finally fishing a stocked pond at the end of the day. At the Delaware River Club, we realize that one size does not fit all when it comes to learning and will design a one or two-day school program that is tailor-made to our student's individual needs.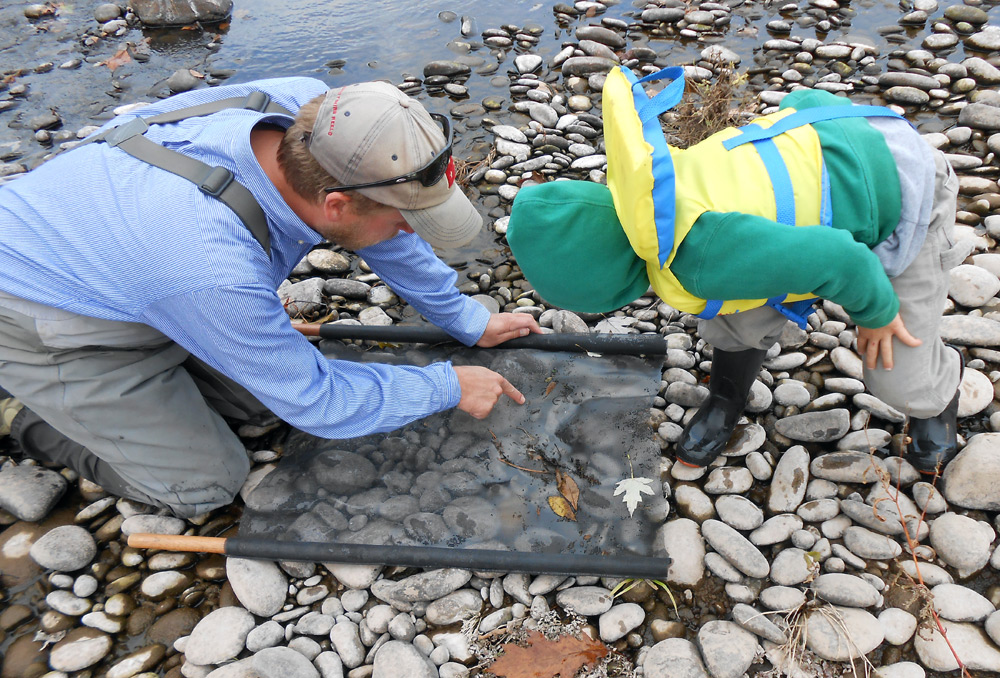 No matter if you are a true novice looking to get started in the sport, or a seasoned veteran looking to hone your skills, we have a program that will help you reach your goals. One and Two-Day schools will  be customized to include the techniques that you would like to focus on. Are you a novice interested in learning the fundamentals? Fantastic! We love to teach those basic skills you need to be successful on the water. Are you an experienced angler who needs to work on your double-haul or wants to learn some advanced casts and presentation techniques? We are happy to oblige. Looking for some more in-depth entomology education? Our instructors have years of experience identifying and understanding all the aquatic insects you will ever see on the water.
Give us a call today at 570.635.5880 to discuss the perfect program for you!
Rates
Private One Day Instruction for one or two people is also available: Full Day – $495 Half Day – $350
Adding an additional student is an extra $125 per day
Multi Day Schools: Call 570-635-5880 for rates
Includes complimentary use of DRC equipment for the duration of the school.
Lodging is not included.