Apr 12, 2014
Comments Off
Yesterday afternoon's rain brought more needed water into the system.  The rivers came up slightly overnight and Cannonsviile is still rising slowly (97.9% capacity this morning)  The WB  release continues to be 1499 cfs.  Accuweather is calling for 65 degrees today, which is going to feel like summer!  We should have decent stonefly activity this afternoon, we're just hoping the water temps warm up enough to energize the fish.  Otherwise stick with small streamers fished slow and nymphs- The program of the spring so far.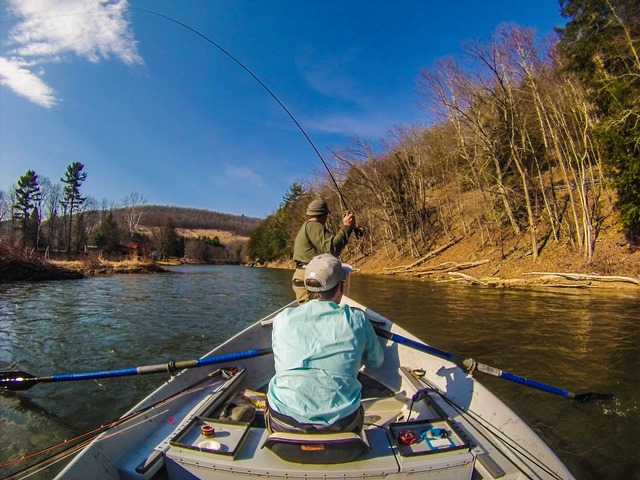 Hatching:
Tiny Black Stoneflies #18 – Capniadae sp.
Early Black and Brown Stoneflies #14 – 16 Taeniopteryx sp.
| | |
| --- | --- |
| FLOWS AS OF 8:00 AM: | |
| West Branch at Stilesville, NY | 1,500 cfs @ 38º |
| West Branch at Hale Eddy, NY | 2,050 cfs @ 40º |
| East Branch at Harvard, NY | 561 cfs @ 41º |
| East Branch at Fish's Eddy, NY | 2,530 cfs @ 44º |
| Mainstem at Lordville, NY | 5,690 cfs @ 43º |
| Beaverkill at Cooks Falls, NY | 1,640 cfs @ N/A |