Apr 27, 2014
Comments Off
Sorry for the delay this morning.  Computer issues.
There was a decent Blue Quill hatch on the West Branch yesterday.  It had great potential but the waves of rain and wind coming through made fishing tough.  If you were willing to wait it out there was opportunity.  It looks like they are slowly ramping down the release on the West Branch but that may change with the predicted rain over the next week.  A nice slow rain over 3 or 4 days would benefit the system.  We also saw the first couple of Hendricksons yesterday.  Just the beginning of the hatch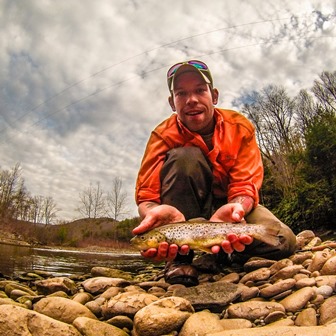 Hatching:
Blue Quill #16 – Paralep sp.
Quill Gordon #14 -Epeorus pluralis
Little Black Caddis #18-20 – Chimarra sp.
Tiny Black Stoneflies #18 – Capniadae sp.
Early Black and Brown Stoneflies #14 – 16 Taeniopteryx sp.