Apr 07, 2014
Comments Off
Yesterday was the nicest day we've seen since early October!  The water temps climbed to the mid 40s on most of the system bringing  us closer to decent hatching.  The weatherman is calling for low 50s today with some rain starting in the afternoon lasting through the night.  They are calling for some wind today but they are never correct anyway.  Water temps are low again this morning so streamers and nymphing will be your best option.  Hopefully by mid afternoon the temps will increase enough to get the fish looking up for stoneflies.  If the warming trend continues we should see Blue Quills before too long.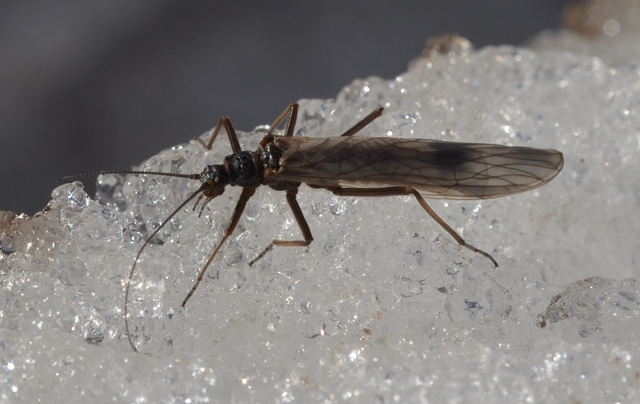 Hatching:
Tiny Black Stoneflies #18 – Capniadae sp.
Early Black and Brown Stoneflies #14 – 16 Taeniopteryx sp.