The West Branch dropped slightly and is still low but perfect for wading. The Lower East Branch and Beaverkill are still high and need to drop a bit more. The Upper East is in good shape at just over 500 cfs at Harvard. Water temps are great so here are some good options today. The wind might kick up at times but it should be less than yesterday. Yesterday was tough with the wind but people landed some fish including some on dry flies. The olive hatches have been good lately. It's 40 degrees this morning so it will take a bit of time for the rivers to warm up. Nymphs and wet flies should work well before the hatches. Streamers should be good before the sun hits the water.
Today will be 55 degrees with a mix of clouds and sun. Wind will be 10 – 15 mph from the South.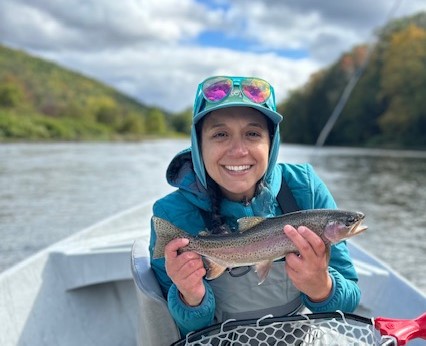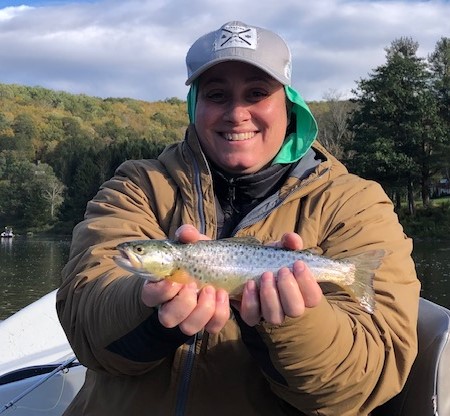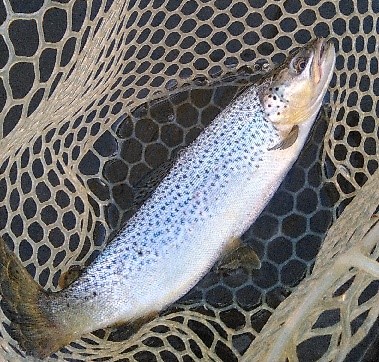 What's Hatching:
Olive Sulphur – # 18 – 20 – Heptagenia hebe
Slate Drake – # 12 – 14 – Isonychia bicolor
Dark Blue Wing Olive – #18 – 20 – deficiens, lata
Tiny Blue Wing Olive – #22 – 26 – Pseudocleon sp.
Olive Caddis – #16 – 18 – Ryacophilia sp.
Tan Caddis – #16 – 18 – Hydropsyche sp.
Dark Blue Wing Olive – #16 – 18 – Baetis spp.

View the current local weather conditions.