The reservoirs have stopped spilling. Ideally they will keep the release at 1,499 for a couple days to create a small void so we don't spill again every time it rains. Then drop it slowly to a more reasonable level. Things are looking good and all of the river temps are starting off a few degrees warmer than yesterday. Wind was a bit of a factor but the fish were happy eating streamers with a few taken on nymphs. There are dry fly shots. Keep an eye out in the slow pools and edges during the warmest part of the day.
Today will feel like summer with 'abundant sunshine" and the air temp hitting 76 degrees. Wind will be 10 – 20 mph from the North again.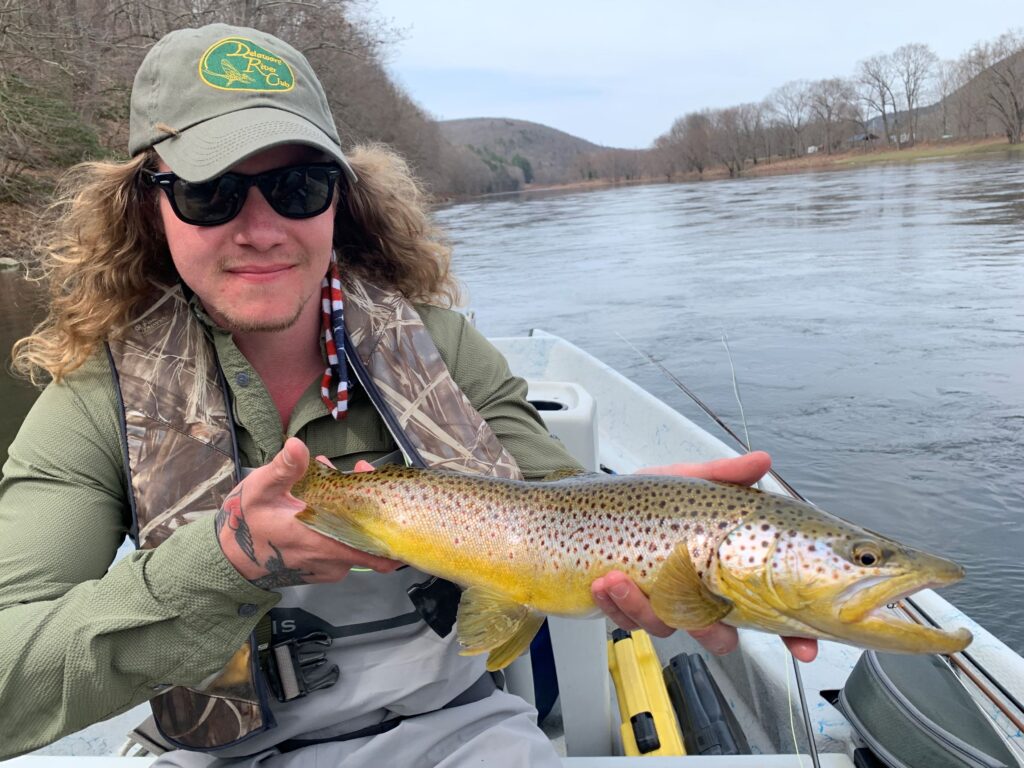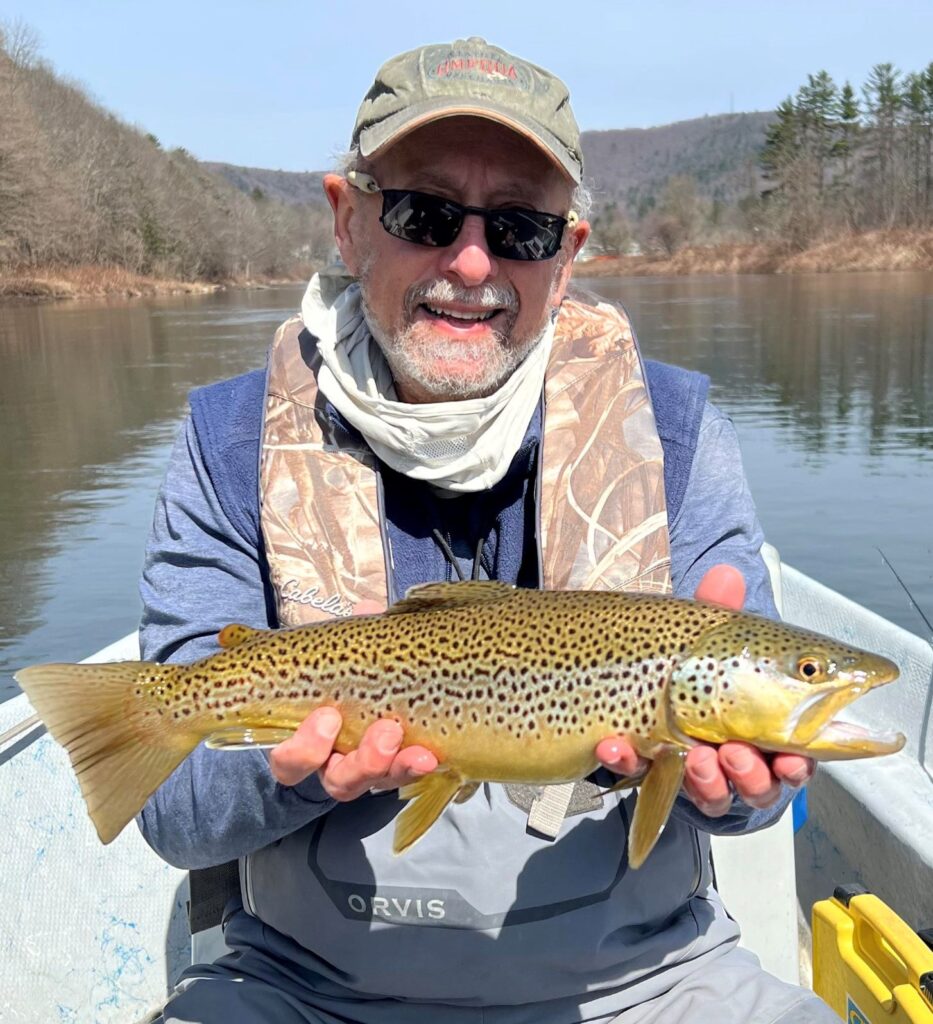 What's Hatching:
Tiny Black Stonefly – #18 – Capniidae sp..
Little Black and Brown Stoneflies – #14 – 16 – Taeniopteryx sp..
Little Black Caddis – #18 – 20 – Chimarra sp.


View the current local weather conditions.
| Click on any gauge for the most recent data: | | |
| --- | --- | --- |
| West Branch at Stilesville, NY | 1,450 cfs | 39° |
| West Branch at Hale Eddy, NY | 1,720 cfs | 40° |
| East Branch at Harvard, NY | 853 cfs | 42° |
| East Branch at Fish's Eddy, NY | 1,590 cfs | 46° |
| Mainstem at Lordville, NY | 3,440 cfs | 45° |
| Beaverkill at Cooks Falls, NY | 531 cfs | 47° |
| West Branch at 191 Bridge | | 42° |
| West Branch at Walton (Cannonsville inflow) | 645 cfs | 48° |
| Cannonsville Reservoir Release | 1,499 cfs | |
| Cannonsville Reservoir Capacity | 100.1% | |
| Pepacton Reservoir Capacity | 99.7% | |