Today will be another day of sunshine, a high near 80 degrees, and light wind. The water levels are about the same as yesterday and the fishing should also be the same. The colder water sections will have small sulphurs earlier in the day with a mix of Isonychias, a few small olives, and a few Isonychias. The lower river sections will have similar hatching towards dark. Look for areas that get shade earlier in the day. In between hatching swinging wets and nymphing have brought some fish to the net. Typical Summer fishing.
The East Branch at Fishs Eddy, The Beaverkill at Cooks Falls, and the Mainstem at Lordville all peaked close to 70 degrees yesterday. It's time to give these sections a break until we get cooler temps.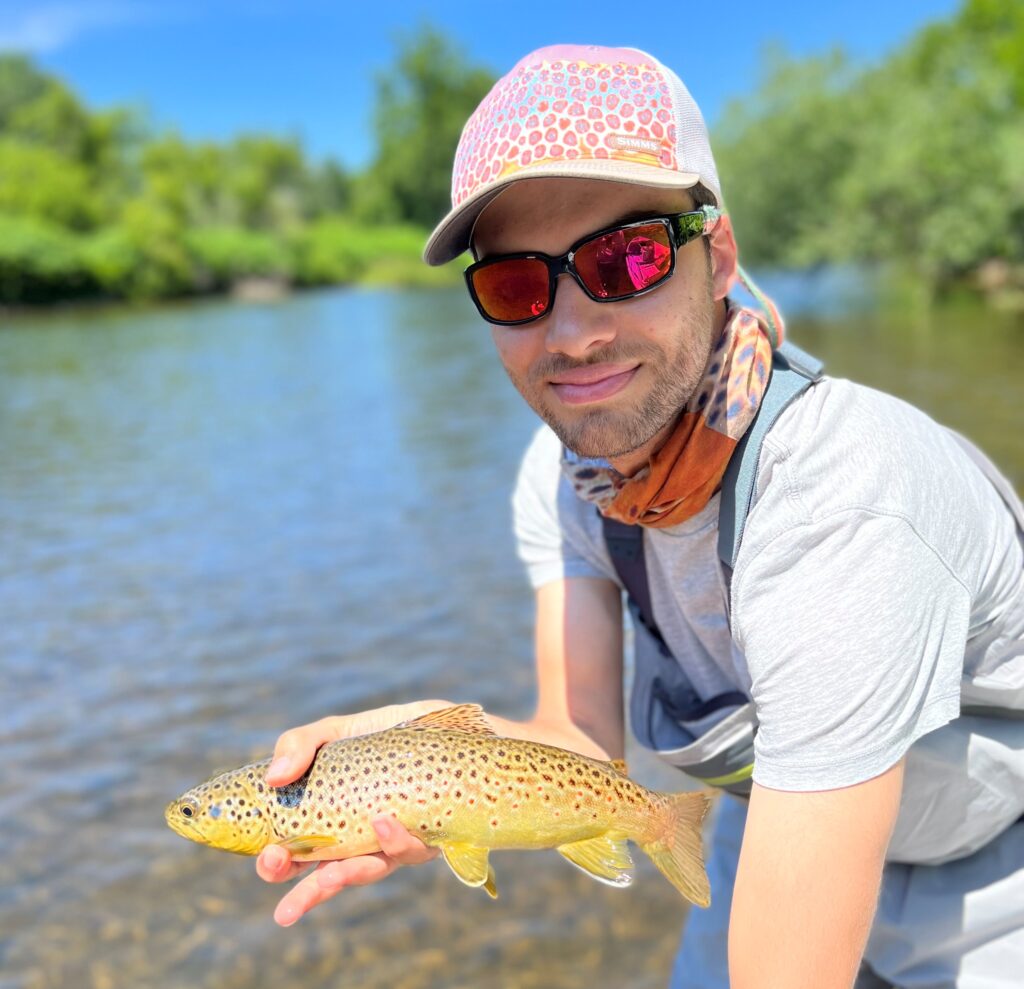 What's Hatching:
Slate Drake – 12-2xl – 12- Isonychia bicolor
Sulphur – #16 – 20 – E. dorothea
Light Cahill – #14 – E. vitreus (male), E. invaria, Stenacron spp.
Dark Blue Wing Olive – #18 – 20 – deficiens, lata
Tiny Blue Wing Olive – #22 – 26 – Pseudocloeon sp.
Yellow Sally Stonefly – #14 – Isoperla spp.
Tan Spotted Sedge #16 – 18 – Hydropsyche sp.


View the current local weather conditions.