Most of the heavy storms slid south of us last night and the flows are starting close to yesterday's. There is some light rain falling but not enough to change anything. Total rainfall for the day should be .06″. Hopefully that pushes the hatches a little earlier in the day. Yesterday fished similar to the other days this week with some daytime dry fly activity on the coldest sections of river and evening activity on the lower sections. Sulphurs and cahills are making up the bulk of the flies but there are Isonychias, olives, and a few caddis out there too.
The East Branch at Fishs Eddy, The Beaverkill at Cooks Falls, and the Mainstem at Lordville all peaked over 70 degrees yesterday. It's time to give these sections a break until we get cooler temps.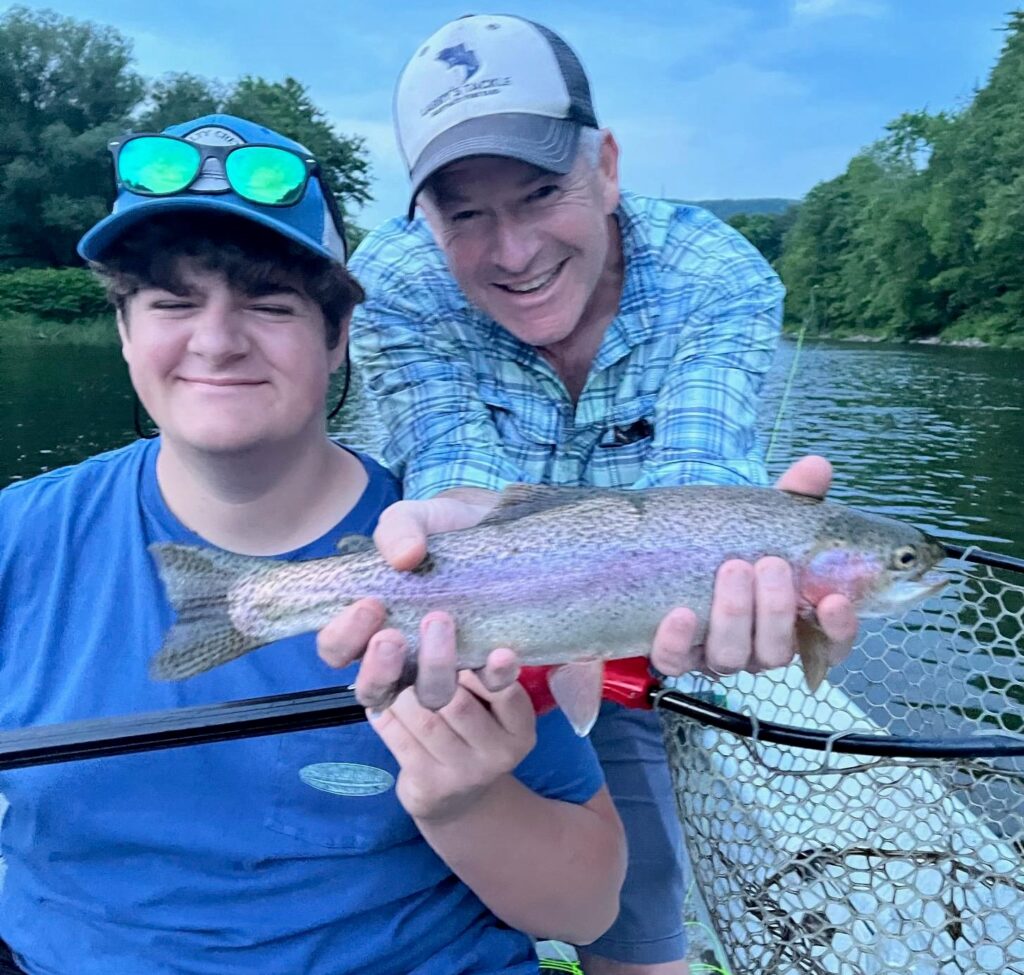 What's Hatching:
Slate Drake – 12-2xl – 12- Isonychia bicolor
Sulphur – #16 – 18 – E. dorothea
Light Cahill – #14 – E. vitreus (male), E. invaria, Stenacron spp.
Dark Blue Wing Olive – #18 – 20 – deficiens, lata
Yellow Sally Stonefly – #14 – Isoperla spp.
Tan Spotted Sedge #16 – 18 – Hydropsyche sp.


View the current local weather conditions.