The rivers have dropped slightly since yesterday morning. Cannonsville is spilling 1,239 cfs with a release of 0 cfs so we just have spill and runoff in the West Branch again this morning. That's no problem and won't be noticable on the water. People are finding some spots to wade little on the West Branch and Mainstem. Definitely use caution. The Beaverkill and Willowemoc are in great shape for wading. We are still seeing decent blue quills mixed with the hendricksons on some sections. There are some march browns hatching sporadically too. Caddis are all over the place so hopefully people find some on the water. The bright sun and warmer water has pushed the hatching back a little later And we've had great conditions for the hendrickson spinners.
It' cool this morning but will heat up to 70 degrees with sunshine. Wind 10 – 15 mph from the North.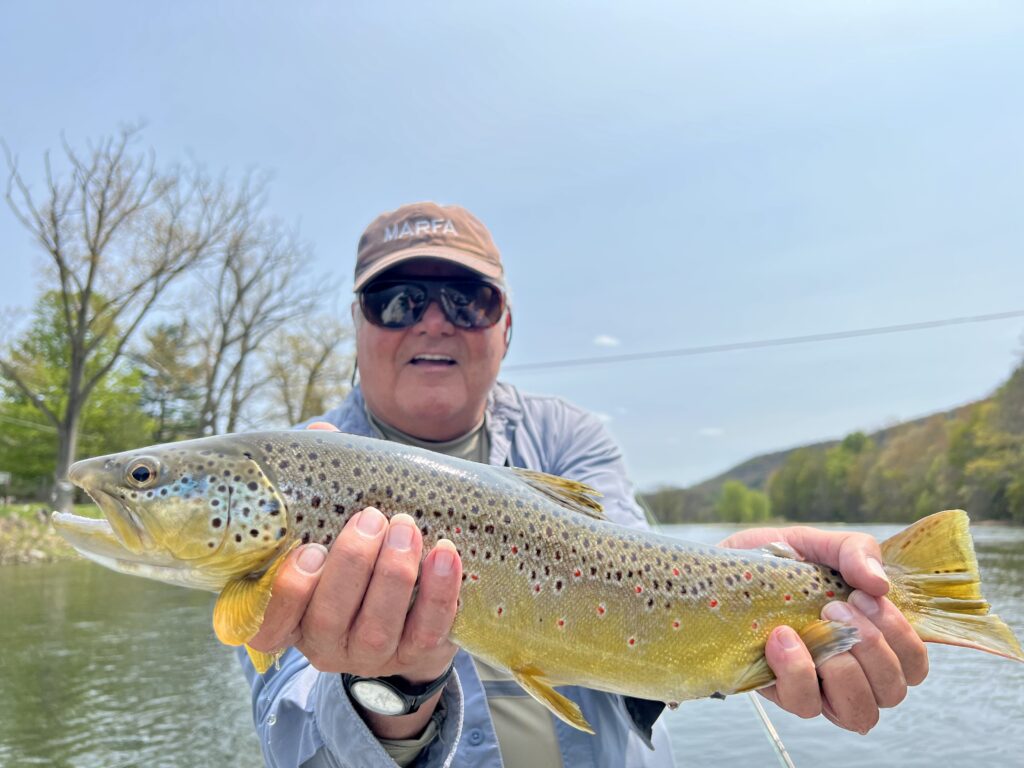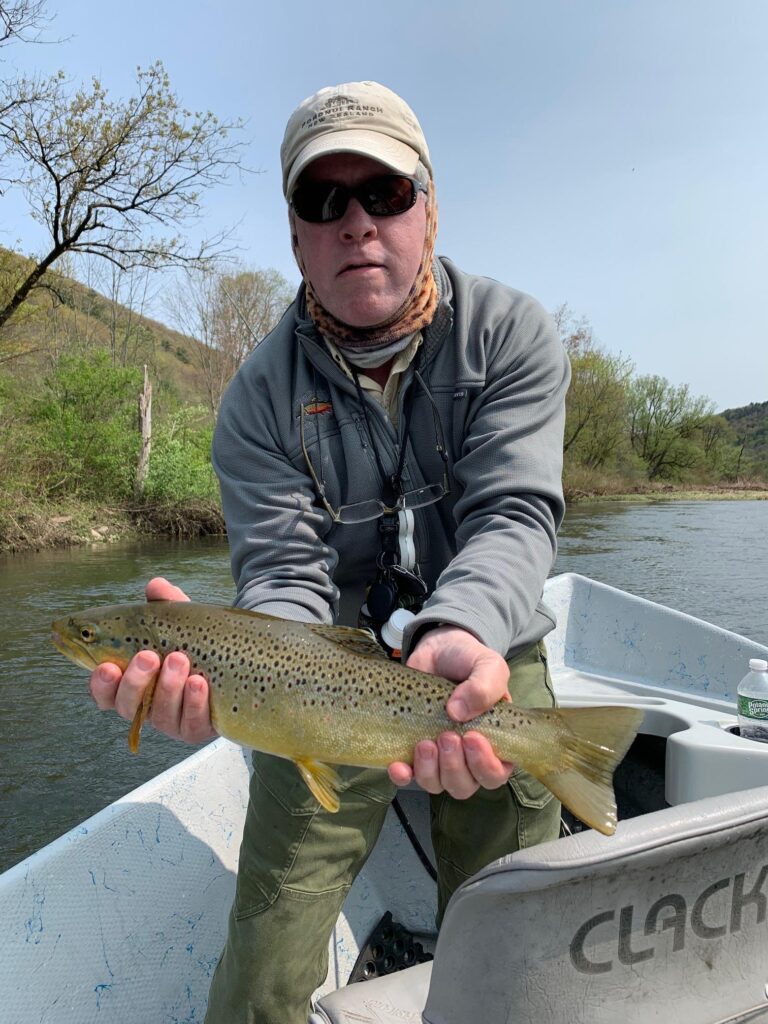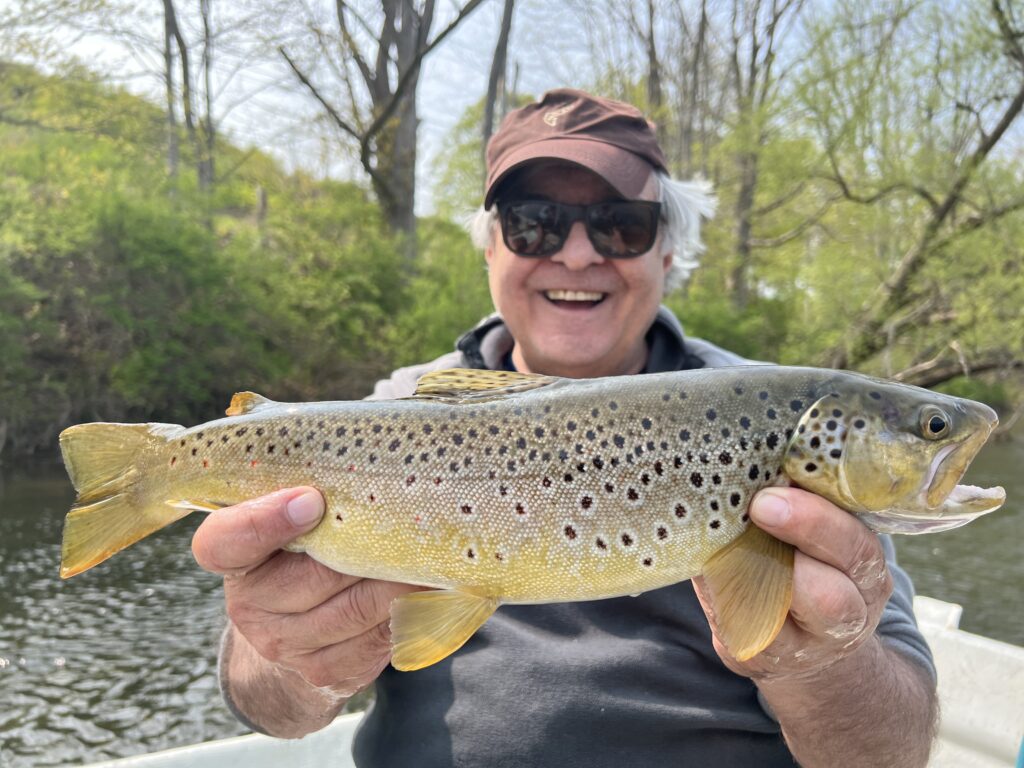 What's Hatching:
Dark Hendrickson – #14 – E. subvaria (male)
Light Hendrickson – #12 – 14 – E. subvaria (female)
Dark Blue Wing Olive – #16 – 18 – Baetis vagans
Blue Quill – #16 – 18 – Paraleptophlebia adoptiva
Quill Gordon – #14 – Epeorus pluralis
Apple Caddis – #16 – 18 – Brachycentrus sp. (Light)
Tiny Black Stonefly – #18 – Capniidae sp..
Little Black and Brown Stoneflies – #14 – 16 – Taeniopteryx sp..
Little Black Caddis – #18 – 20 – Chimarra sp.


View the current local weather conditions.
| Click on any gauge for the most recent data: | | |
| --- | --- | --- |
| West Branch at Stilesville, NY | 1,210 cfs | 54° |
| West Branch at Hale Eddy, NY | 1,540 cfs | 55° |
| East Branch at Harvard, NY | 1,130 cfs | 47° |
| East Branch at Fish's Eddy, NY | 2,030 cfs | 49° |
| Mainstem at Lordville, NY | 4,010 cfs | 53° |
| Beaverkill at Cooks Falls, NY | 616 cfs | 49° |
| West Branch at 191 Bridge | | 51° |
| West Branch at Walton (Cannonsville inflow) | 800 cfs | 50° |
| Cannonsville Reservoir Release | 0 cfs | |
| Cannonsville Reservoir Capacity | 102.5% | |
| Pepacton Reservoir Capacity | 100.5% | |