The release from Cannonsville is 600 cfs. The spill is 10 cfs. The spill is over for both reservoirs. The wind and sunshine were unkind yesterday but people did find fish. Caddis are just about everywhere. Some river sections are still seeing small Hendricksons and Hendrickson spinners. The March Browns still seem more sporadic than normal but it may be worth blind casting some in the riffles. Light Cahills are showing up here and there so have a few in your box just in case.
We're oming off a cool night but it should warm up quickly Today will be warmer than yesterday hitting 82 degrees with a "plentiful" sunshine. Wind will be 10 – 15 mph from the North.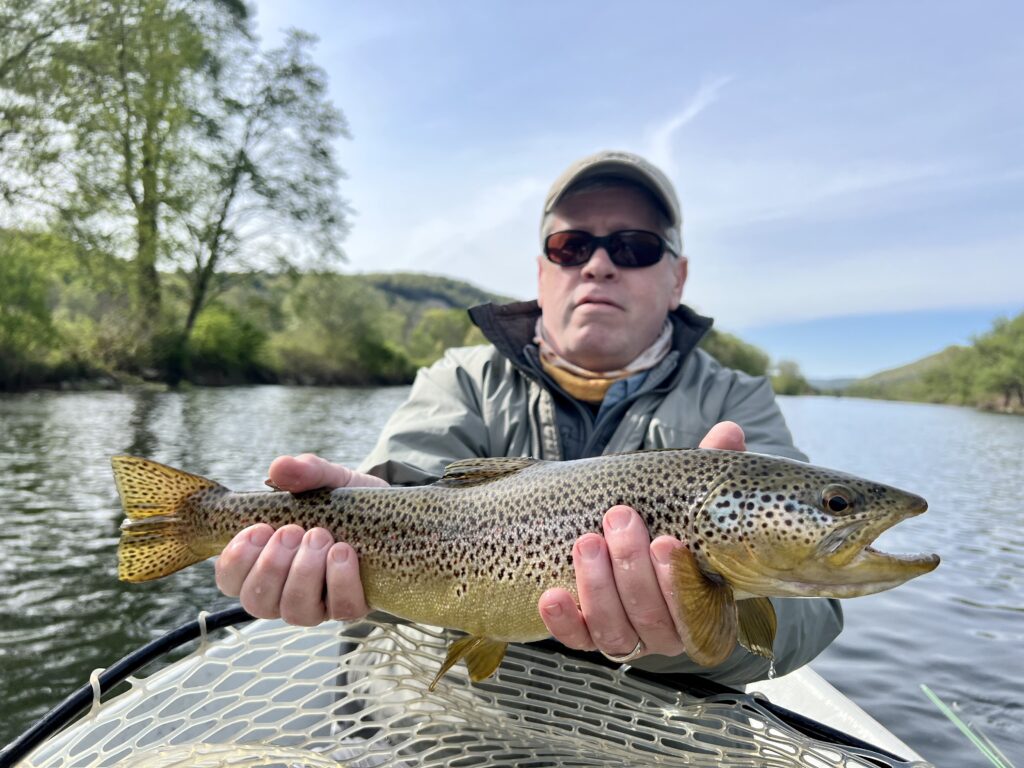 What's Hatching:
Dark Hendrickson – #16- E. subvaria (male)
Dark Blue Wing Olive – #16 – 18 – Baetis vagans
Blue Quill – #16 – 18 – Paraleptophlebia adoptiva
March Brown – #10-2xl – M. vicarium
Gray Fox – 12-2xl – M. vicarium
Light Cahill – #14 – E. invaria
Dark Grannom – #16 – 18 – Brachycentrus sp. (Dark)
Apple Caddis – #16 – 18 – Brachycentrus sp. (Light)



View the current local weather conditions.