Our shop will close this Friday 10/20 for the 2023 season. Nothing bad- we just need a little time off. We will reopen April 1st like normal. In the meantime we'll be back on the blog in November for the limited fly of the week.
Yesterday was a weird weather day with it changing from light rain to sun seemingly every 15 minutes. We didn't get enough rain to bump the flows in any noticeable manner so we're starting off about the same as yesterday. The olives hatched and it was noticeably better during the light rain periods. Keep an eye on the slow foam lines and places where the current tapers out. Keep a few Isonychias, caddis, and heptagenia patterns handy but it's still mostly olives.
Today will be 58 degrees, cloudy, with a slight chance of rain. Wind will be 5 – 10 mph from the North.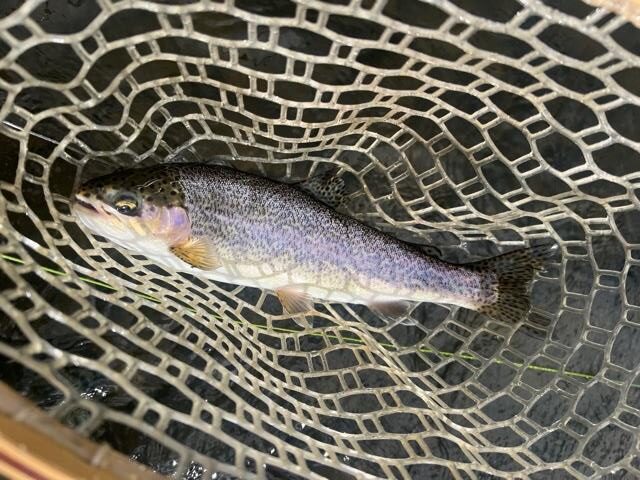 What's Hatching:
Olive Sulphur – # 18 – 20 – Heptagenia hebe
Slate Drake – # 12 – 14 – Isonychia bicolor
Dark Blue Wing Olive – #18 – 20 – deficiens, lata
Tiny Blue Wing Olive – #22 – 26 – Pseudocleon sp.
Olive Caddis – #16 – 18 – Ryacophilia sp.
Tan Caddis – #16 – 18 – Hydropsyche sp.
Dark Blue Wing Olive – #16 – 18 – Baetis spp.

View the current local weather conditions.