The release from Pepacton was increased slightly bringing the flow at Harvard to 165 cfs. The West Branch remains at the same flow as yesterday. The bright sunshine made yesterday more of a nymphing day but people did see some olives on the water. We have a good frost on the ground this morning. Today will be 66 degrees with bright sun. that should push the water temps up and hopefully push the bugs in the afternoon. Wind will be 5 – 10 mph from the South.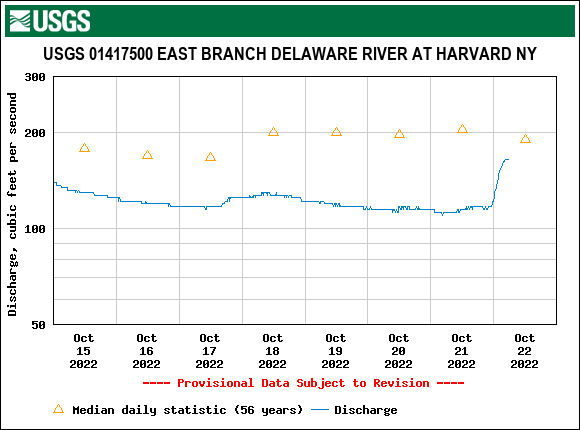 What's Hatching:
Slate Drake – #14- Isonychia bicolor
Olive Sulphur – #18 – 20 – Heptagenia hebe
Dark Blue Wing Olive – #18 – 20 – deficiens, lata
Tiny Blue Wing Olive – #22 – 26 – Pseudocloeon sp.
Tan Spotted Sedge #16 – 18 – Hydropsyche sp.

View the current local weather conditions.