Bob Lewis's memorial information:
Relatives and friends are respectfully invited to attend Robert's Memorial Mass of Christian Burial and Celebration of Life which will commence on Saturday, October 7, 2023 at 11:00 a.m. at St. John the Evangelist Church, 66 Oxford Rd., New Hartford. There will be an opportunity to greet the family at the conclusion of Mass. Inurnment will take place at Mt. Olivet Cemetery in Frankfort at the convenience of the family.
Here's link to Bob's obituary: https://www.eannacefuneralhome.com/obituaries/Robert-Lewis-112/#!/Obituary
The rivers are still dropping back slowly and everything looks good today. The cooler air temps have really helped the water temps. It should push the bugs earlier. but it also may end them earlier in the day when the temps drop quickly Keep that in mind when timing your fishing as we get deeper into Fall. Small olives, Isonychias, and a few sulphurs were on the water yesterday. There is still a lot of algae in Deposit so nymphing is still best below Hale Eddy.
Today will be 70 degrees with abundant sunshine. Wind will be 10 – 15 mph from the North.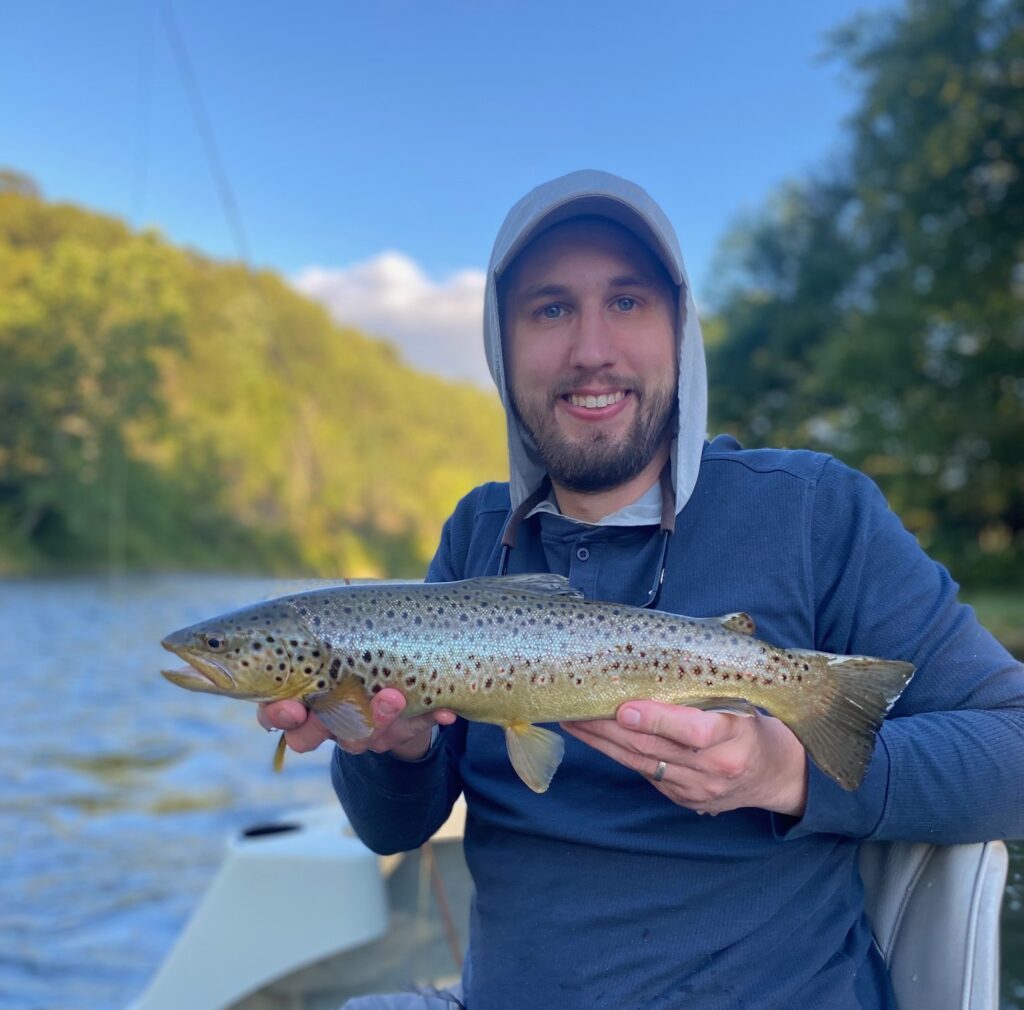 What's Hatching:
Sulphur – # 20 – E. dorothea
Slate Drake – # 12 – 14 – Isonychia bicolor
Dark Blue Wing Olive – #18 – 20 – deficiens, lata
Tiny Blue Wing Olive – #22 – 26 – Pseudocleon sp.
Olive Caddis – #16 – 18 – Ryacophilia sp.
Tan Caddis – #16 – 18 – Hydropsyche sp.
Dark Blue Wing Olive – #16 – 18 – Baetis spp.

View the current local weather conditions.