The release from Cannonsville was dropped yesterday and then increased again last night. The flow at Stilesville is a steady 907 cfs this morning. That's still decent for wading and floating. There are some tricos around in the morning with mixed reports on surface activity. Streamers have worked early and and late in the day. The main hatch has still been the small blue wing olives with a few sulphurs, cahill / stenos, and Isonychias mixed in. Today will hit 80 degrees with sunshine and a few clouds. Wind will be 5 – 10 mph from the North.
The East Branch at Fishs Eddy and the Beaverkill at Cooks Falls both peaked over 70 degrees yesterday. Give these sections a break until we get cooler temps.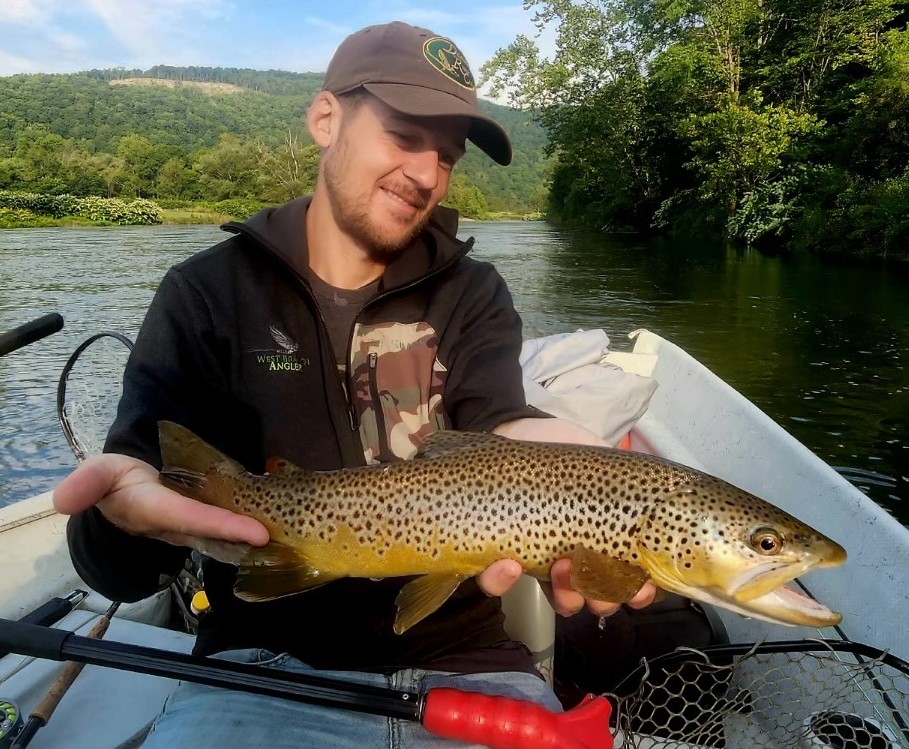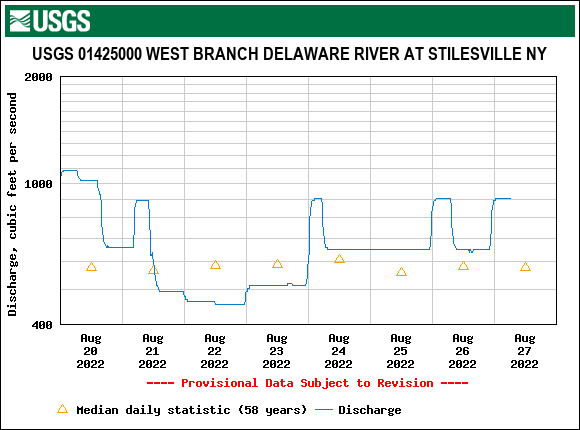 What's Hatching:
Slate Drake – 12- 14- Isonychia bicolor
Sulphur – #16 – 20 – E. dorothea
Light Cahill – #14 – Stenacron spp.
Dark Blue Wing Olive – #18 – 20 – deficiens, lata
Tiny Blue Wing Olive – #22 – 26 – Pseudocloeon sp.
Yellow Sally Stonefly – #14 – Isoperla spp.
Tan Spotted Sedge #16 – 18 – Hydropsyche sp.

View the current local weather conditions.