The storms slid around us but were close enough we could hear the thunder. The rain amounted to nothing on the lower West. The release on the West Branch is the same as yesterday. the release on the East Branch was cut back leaving the Harvard flow at 179 cfs. Everything is in decent shape for wading. The West, Lower East, and Main are in great shape for floating and wading. The inflow to Cannonsville is up a little from the runoff. There are some Hendricksons starting but most of yesterday's fish were landed on blue quills and olives. We still have quite a few little black caddis and stoneflies around too. Nymphing worked well early for some people.
Today looks like another nice day on the water. High of 75 degrees with mostly clouds. Wind will be 5 – 10 mph from the South.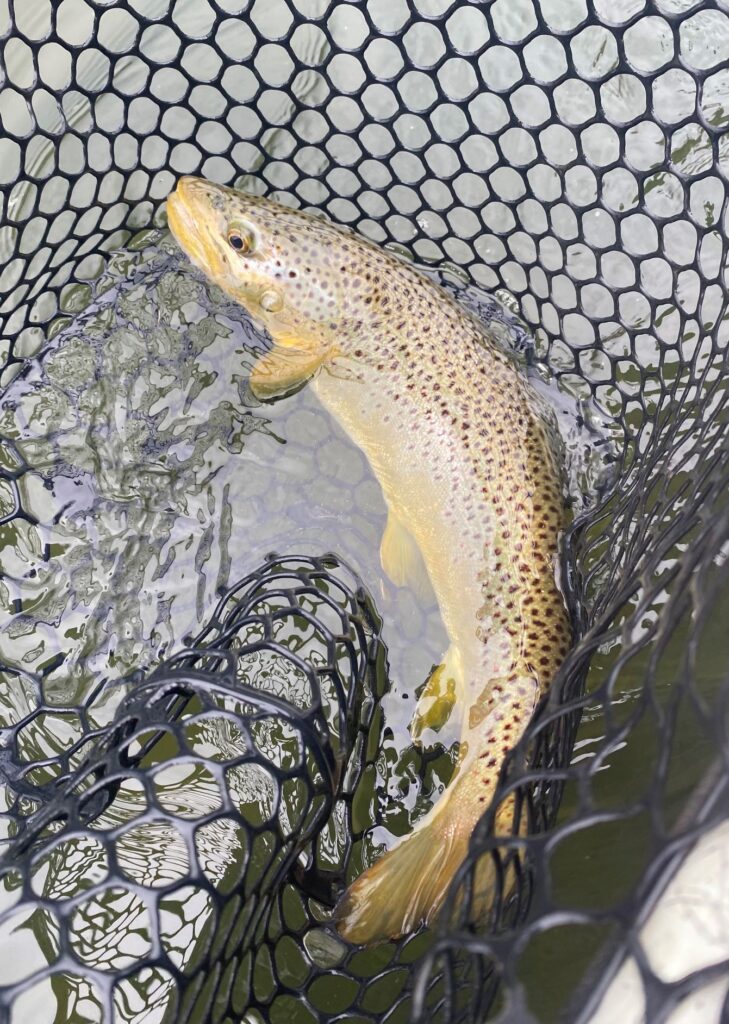 What's Hatching:
Dark Hendrickson – #14 – E. subvaria (male)
Light Hendrickson – #12 – 14 – E. subvaria (female)
Dark Blue Wing Olive – #16 – 18 – Baetis vagans
Blue Quill – #16 – 18 – Paraleptophlebia adoptiva
Tiny Black Stonefly – #18 – Capniidae sp..
Little Black and Brown Stoneflies – #14 – 16 – Taeniopteryx sp..
Little Black Caddis – #18 – 20 – Chimarra sp.


View the current local weather conditions.