The rivers stayed off color for most of yesterday but the rain subsided by mid-day. It was a good day to try streamers and look for rising fish as the water started clearing. There is still some higher water out there today, especially on the Main Stem but that will continue to drop. Home Pool has cleared and looks great. Today we'll be warm and sunny, with some slight winds. Look for rising fish in the shade during the day and be ready for the evening hatches. We're still seeing sulphurs, olives and cahills on the water. Sometimes all at once!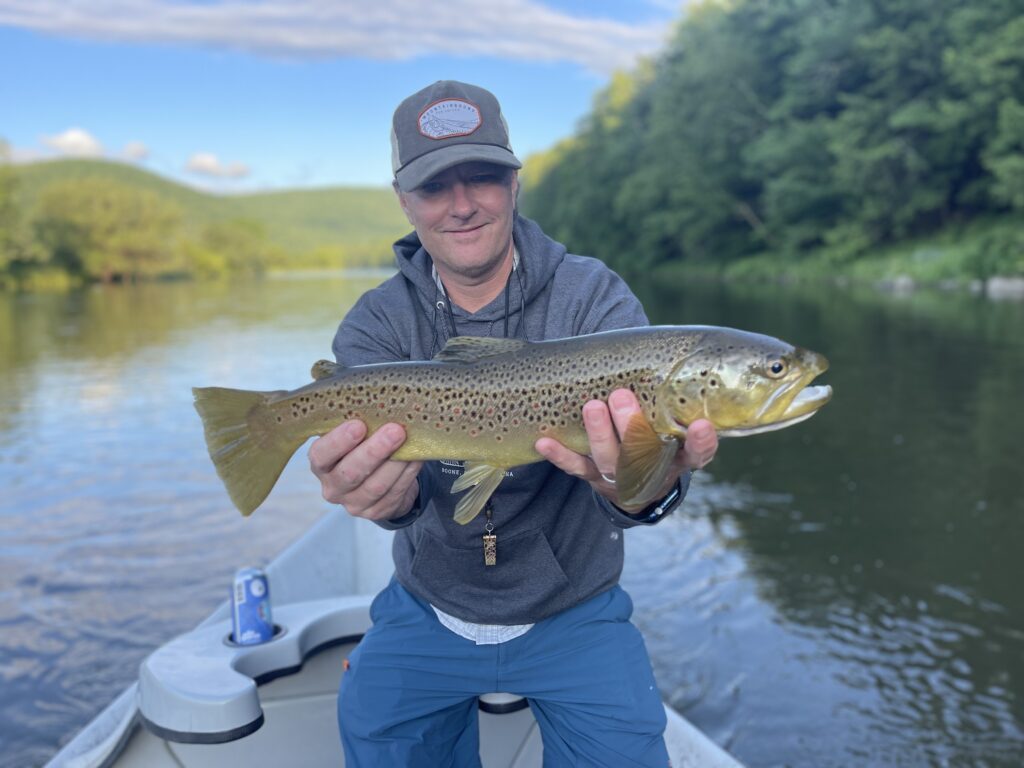 What's Hatching:
Slate Drake – 12-2xl – 12- Isonychia bicolor
Sulphur – #16 – 18 – E. dorothea
Light Cahill – #14 – E. vitreus (male), E. invaria, Stenacron spp.
Dark Blue Wing Olive – #18 – 20 – deficiens, lata
Yellow Sally Stonefly – #14 – Isoperla spp.
Dark Blue Sedge – #14 – Psilotreta sp.
Tan Spotted Sedge #16 – 18 – Hydropsyche sp.
Dark Grannom – #14 – 16 – Dark Brachycentrus sp.
Dark Blue Wing Olive– #16 – 18 – Baetis vagans

View the current local weather conditions.
Click on the gauge below for the most recent update: