Yesterday was bright and sunny – feeling very much like summer. During the day, the fish were harder to find, but still willing to eat. If you waited until the evening, there were more opportunities for surface feeding. Today looks to be a another summer day, with sun and temperatures in the 80s. The Beaverkill and Main Stem are starting out warmer today so be mindful of the water temps. Bring your thermometer or head closer to the dams for cooler water. Expect to see the early summer selection of sulphurs, cahills and olives. Maybe an Iso in the mix, too.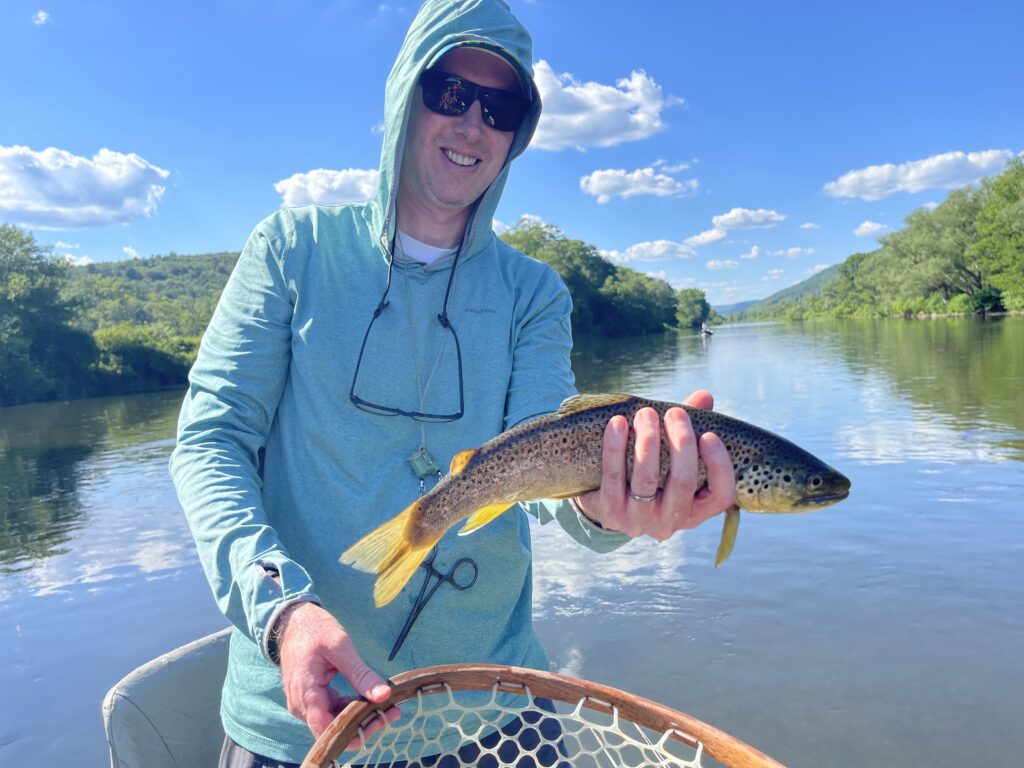 What's Hatching:
Slate Drake – 12-2xl – 12- Isonychia bicolor
Sulphur – #16 – 18 – E. dorothea
Light Cahill – #14 – E. vitreus (male), E. invaria, Stenacron spp.
Dark Blue Wing Olive – #18 – 20 – deficiens, lata
Yellow Sally Stonefly – #14 – Isoperla spp.
Dark Blue Sedge – #14 – Psilotreta sp.
Tan Spotted Sedge #16 – 18 – Hydropsyche sp.
Dark Grannom – #14 – 16 – Dark Brachycentrus sp.
Dark Blue Wing Olive– #16 – 18 – Baetis vagans

View the current local weather conditions.