The river flows have dropped significantly since yesterday. Pepacton has stopped spilling and the East Branch flow at Harvard is 277 cfs. The release from Cannonsville is 600 cfs. The spill is 280 cfs. There are now a lot more wade opportunities throughout the system and the West and Mainstem are still in good shape for floating. We're still seeing some hendricksons and apple caddis on some river sections. There are a few march browna and light cahills on the warmer river sections. Definitely hendrickson spinners on the West Branch. Apple caddis and tan caddis were offering sme daytime dry fly action for people who found them on the water.
Today will be warm again with the air temp hitting 76 degrees. If Wunderground is to be believed we should see some clouds this morning with more moving in during the afternoon. That's certainly a welcome change and should help the day time dry fly fishing. Wind will be 10 – 15 mph from the North.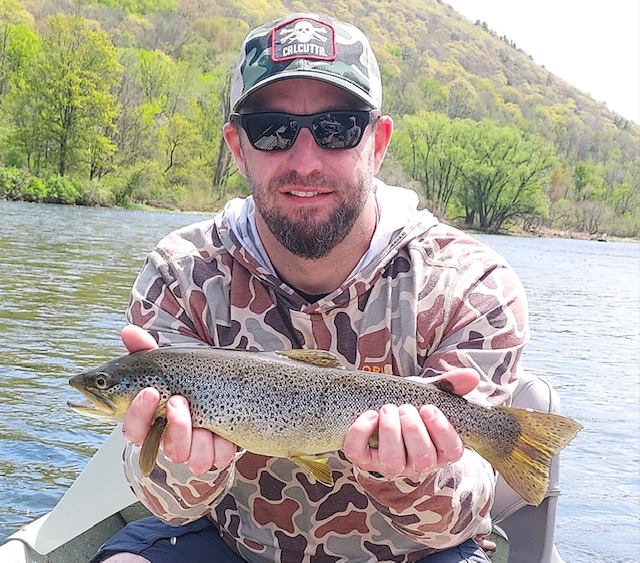 What's Hatching:
Dark Hendrickson – #14 -16- E. subvaria (male)
Light Hendrickson – #14 – E. subvaria (female)
Dark Blue Wing Olive – #16 – 18 – Baetis vagans
Blue Quill – #16 – 18 – Paraleptophlebia adoptiva
March Brown – #10-2xl – M. vicarium
Gray Fox – 12-2xl – M. vicarium
Apple Caddis – #16 – 18 – Brachycentrus sp. (Light)
Little Black Caddis – #18 – 20 – Chimarra sp.


View the current local weather conditions.