The river flows are down slightly from yesterday so the rainfall didn't amount to much. Today will be overcast with a high of 69 degrees. Wind will be 5 – 10 mph from the south. There is a slight chance of a rain shower. It looks like a good day to be on the water. Hendricksons, blue quills, quills gordons, and little black caddis are making up the bulk of the food.
The West Branch at Stilesville is 1,360 cfs. The reservoirs have stopped spilling. There are now a few wade opportunities over here if you're a strong wader and careful. The Beaverkill and Willowemoc are in perfect shape for wading. Click on the links below for the latest flow information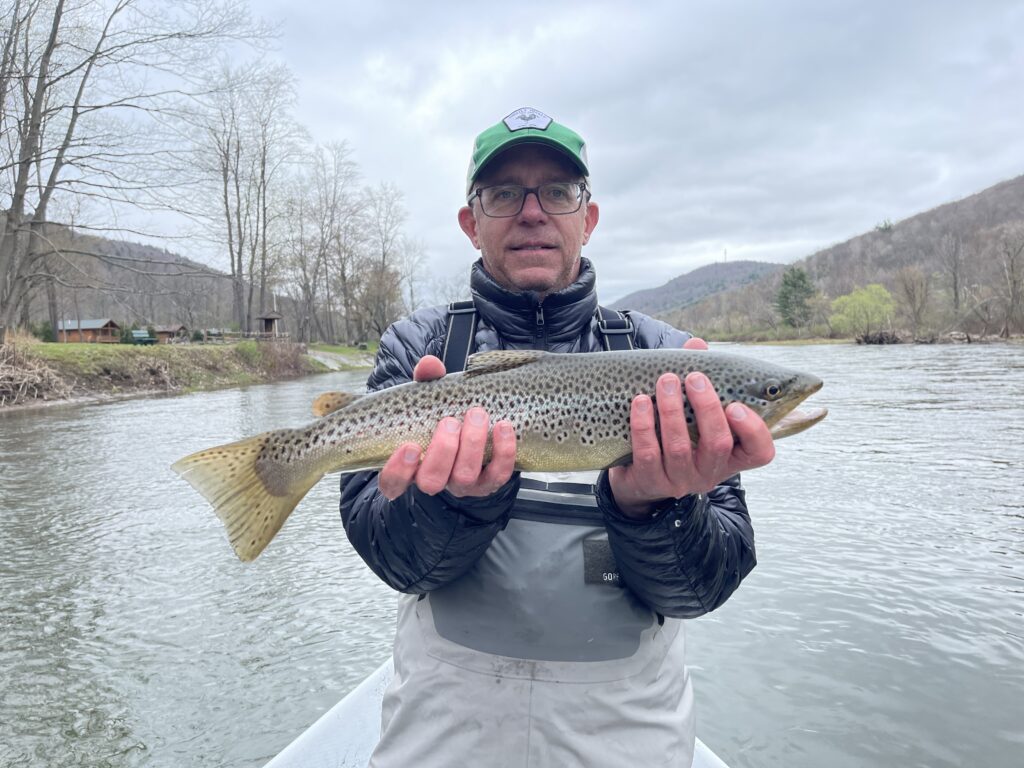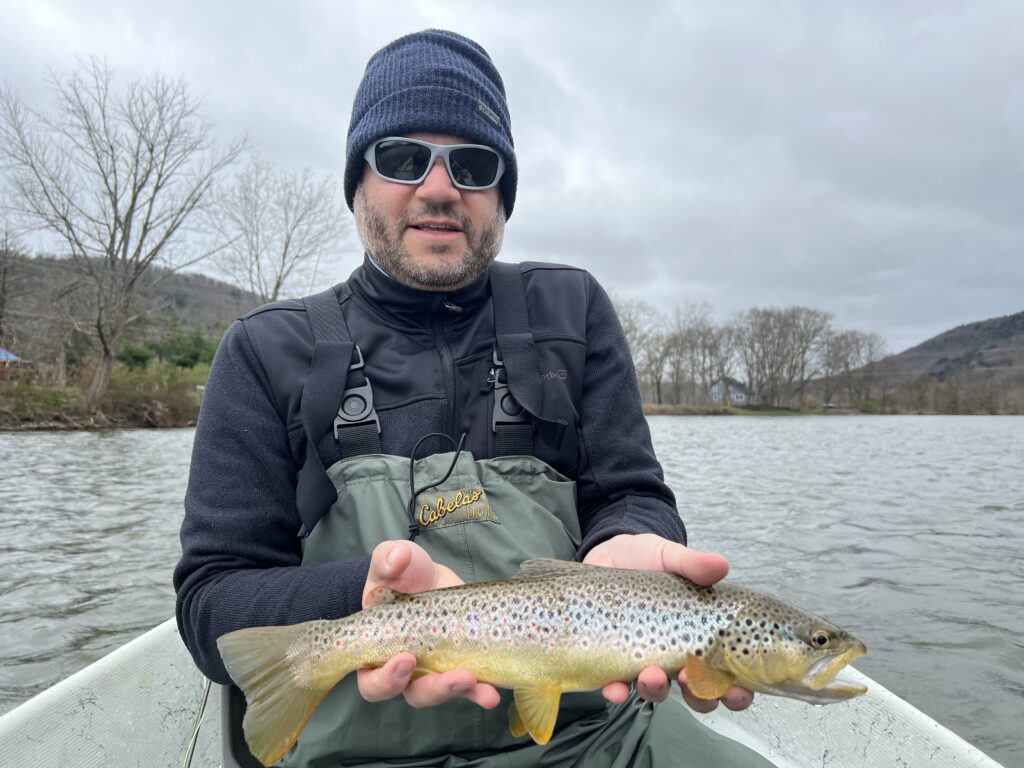 What's Hatching:
Dark Hendrickson – #14 – E. subvaria (male)
Light Hendrickson – #12 – E. subvaria (female)
Quill Gordon – #14 – Epeorus pluralis
Blue Quills – #16 – 18 – Paraleptophlebia adoptiva
Little Black Stonefly – #18 – Capniidae sp.
Little Black and Brown Stonefly – #14 – 16 – Taeniopteryx fasciata & Brachytera sp.
Dark Blue Wing Olive– #16 – 18 – Baetis vagans
Little Black Caddis – #18 – 20 – Chimarra sp.
Click on the gauge below for the most recent update:
| | | |
| --- | --- | --- |
| West Branch at Stilesville, NY | 1,360 cfs | 42° |
| West Branch at Hale Eddy, NY | 1,610 cfs | 43° |
| East Branch at Harvard, NY | 991 cfs | 44° |
| East Branch at Fish's Eddy, NY | 1,750 cfs | 47° |
| Mainstem at Lordville, NY | 3,860 cfs | 47° |
| Beaverkill at Cooks Falls, NY | 598 cfs | 48° |
| West Branch at 191 Bridge | | 43° |
| West Branch at Walton (Cannonsville inflow) | 427 cfs | 50° |
| Cannonsville Reservoir Release | 1,499 cfs | |
| Cannonsville Reservoir Capacity | 99.5% | |
| Pepacton Reservoir Capacity | 99.7% | |