Yesterday's rain was negligable and the river flows are starting off about the same as yesterday. Hendricksons, blue quills, quills gordons, and little black caddis are making up the bulk of the food. The river temps are looking god and everything seems to be progressing well. We are seeing spinners mixed with the duns mid afternoon. That may shift towards evening as the air temp warms up. We'll see 68 degrees today with a mix of sun and clouds. Wind will be 5 – 10 mph from the south.
The West Branch at Stilesville is a steady 1,360 cfs. The reservoirs have stopped spilling. There are now a few wade opportunities over here if you're a strong wader and careful. It's not ideal but it's something. The Beaverkill and Willowemoc are in perfect shape for wading. Click on the links below for the latest flow information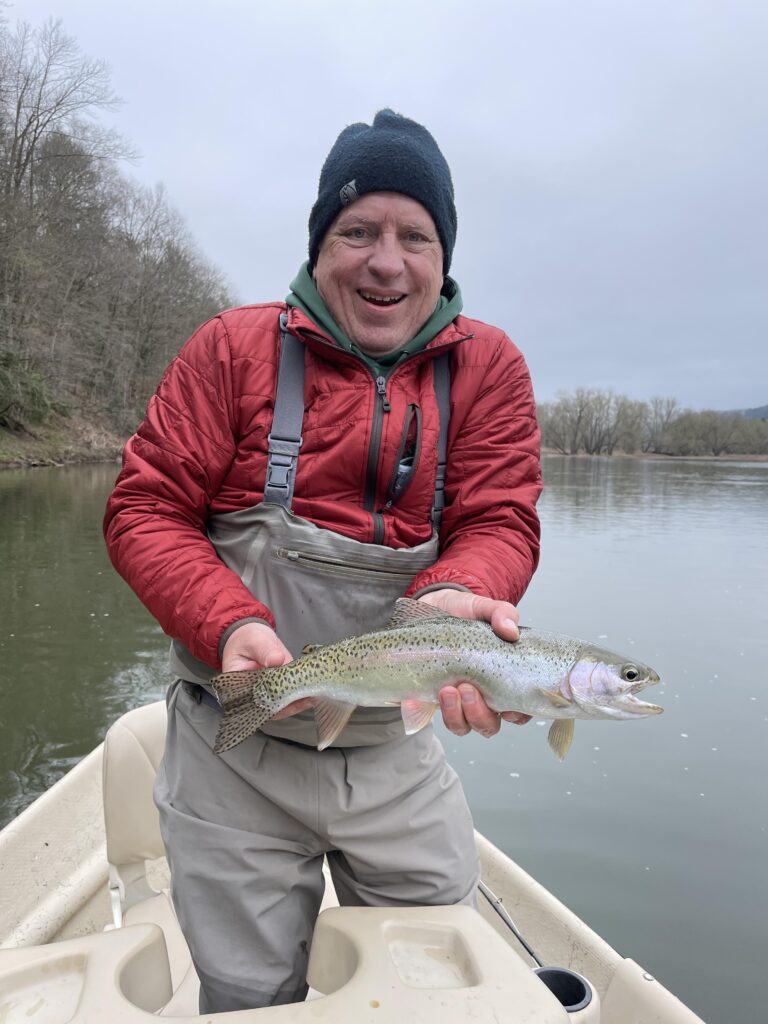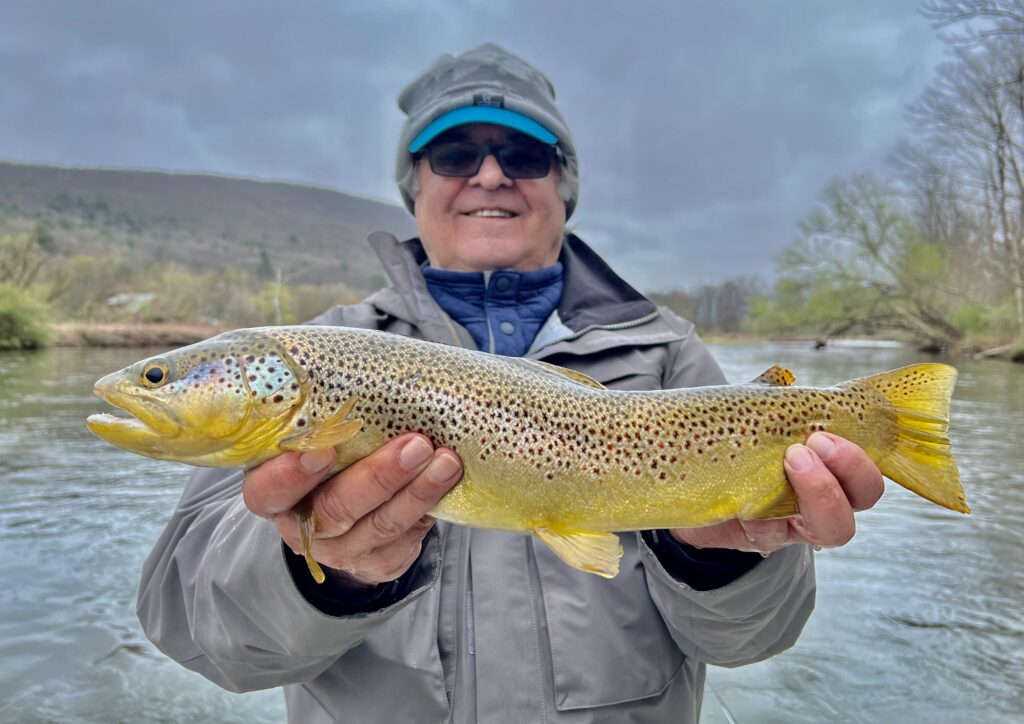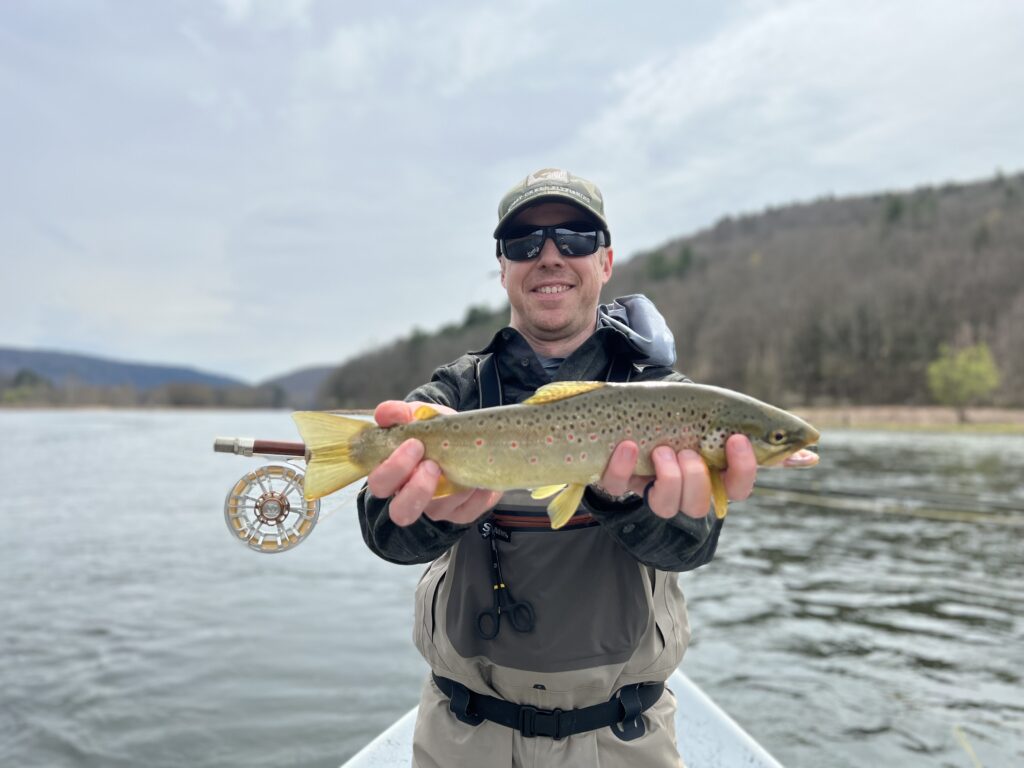 What's Hatching:
Dark Hendrickson – #14 – E. subvaria (male)
Light Hendrickson – #12 – E. subvaria (female)
Quill Gordon – #14 – Epeorus pluralis
Blue Quills – #16 – 18 – Paraleptophlebia adoptiva
Little Black Stonefly – #18 – Capniidae sp.
Little Black and Brown Stonefly – #14 – 16 – Taeniopteryx fasciata & Brachytera sp.
Dark Blue Wing Olive– #16 – 18 – Baetis vagans
Little Black Caddis – #18 – 20 – Chimarra sp.
Click on the gauge below for the most recent update:
| | | |
| --- | --- | --- |
| West Branch at Stilesville, NY | 1,360 cfs | 42° |
| West Branch at Hale Eddy, NY | 1,590 cfs | 43° |
| East Branch at Harvard, NY | 984 cfs | 44° |
| East Branch at Fish's Eddy, NY | 1,680 cfs | 48° |
| Mainstem at Lordville, NY | 3,610 cfs | 48° |
| Beaverkill at Cooks Falls, NY | 535 cfs | 49° |
| West Branch at 191 Bridge | | 43° |
| West Branch at Walton (Cannonsville inflow) | 580 cfs | 52° |
| Cannonsville Reservoir Release | 1,499 cfs | |
| Cannonsville Reservoir Capacity | 98.5% | |
| Pepacton Reservoir Capacity | 99.4% | |