Today's rain forecast has been downgraded to .17″ over the course of the day. If Wunderground is correct on that it should be a non factor. It will be cooler at 56 degrees with wind 5 – 10 mph from the South. Hendricksons, blue quills, quills gordons, and little black caddis are making up the bulk of the food. The river temps are are up a few degrees across the system.
The Cannonsville release has been dropped and the flow at Stilesville is 1,000 cfs this morning. Check the gauge throughout the day to see if it has been cut back more. That opens up a lot more wade opportunities and is still a good flow war floating. Click on the links below for the latest flow information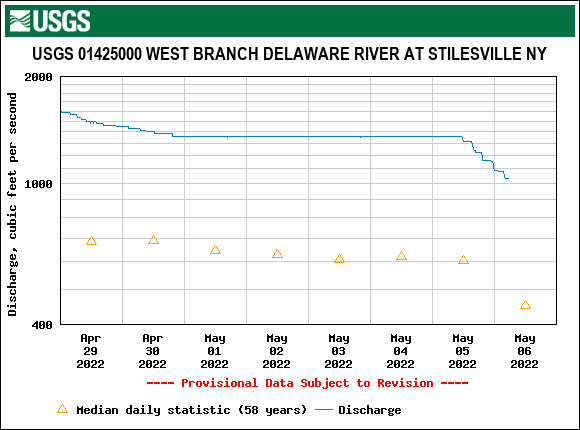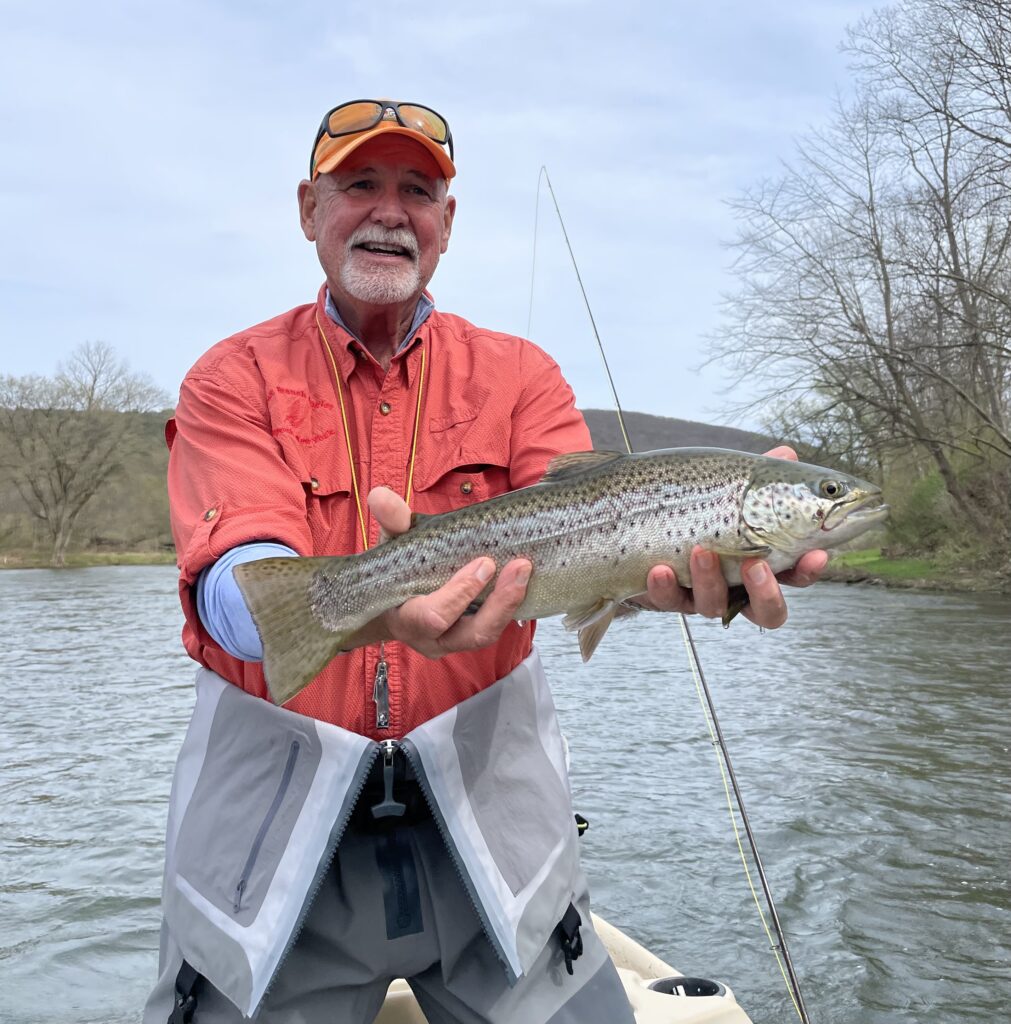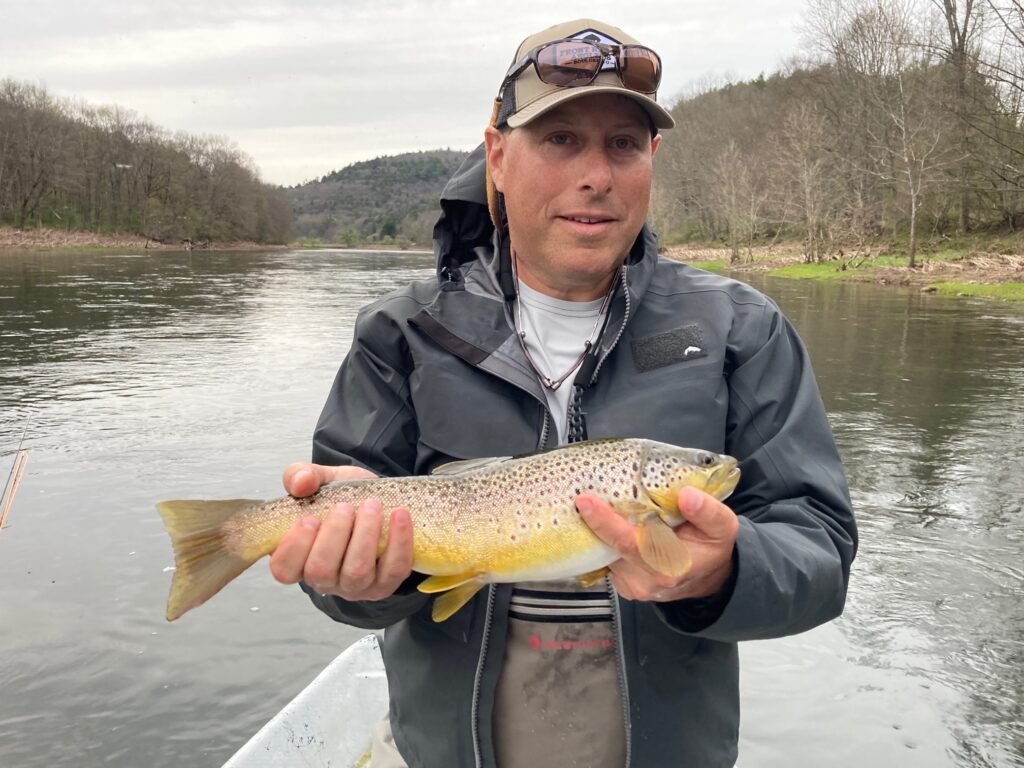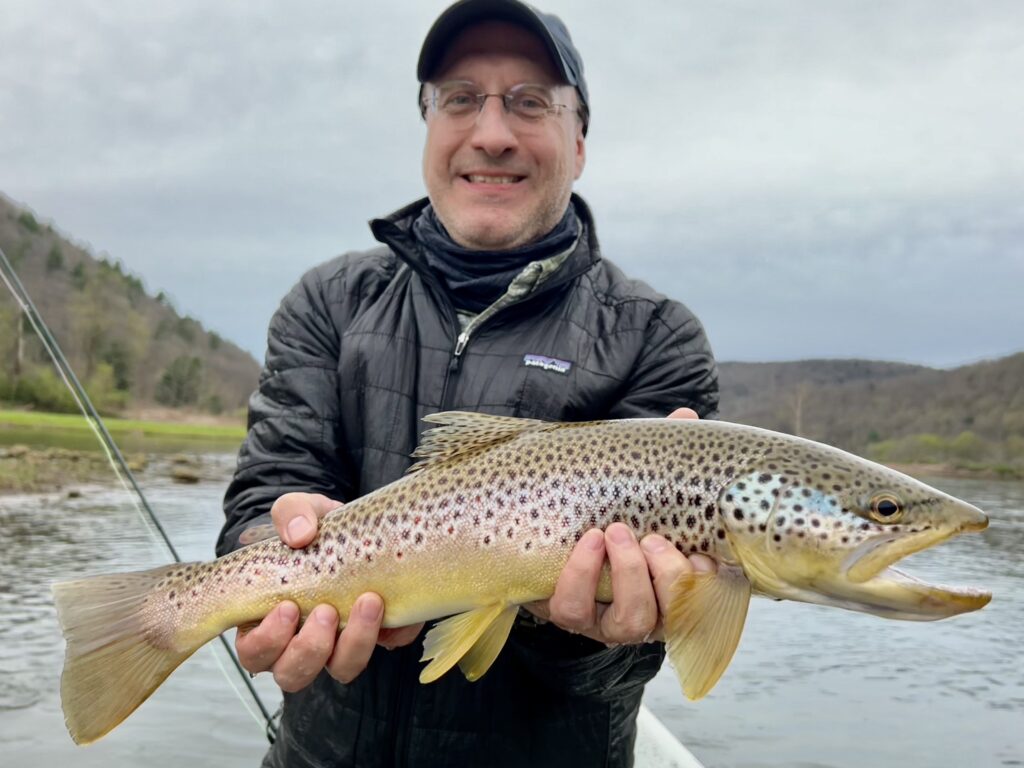 What's Hatching:
Dark Hendrickson – #14 – E. subvaria (male)
Light Hendrickson – #12 – E. subvaria (female)
Quill Gordon – #14 – Epeorus pluralis
Blue Quills – #16 – 18 – Paraleptophlebia adoptiva
Little Black Stonefly – #18 – Capniidae sp.
Little Black and Brown Stonefly – #14 – 16 – Taeniopteryx fasciata & Brachytera sp.
Dark Blue Wing Olive– #16 – 18 – Baetis vagans
Little Black Caddis – #18 – 20 – Chimarra sp.
Click on the gauge below for the most recent update:
| | | |
| --- | --- | --- |
| West Branch at Stilesville, NY | 1,030 cfs | 43° |
| West Branch at Hale Eddy, NY | 1,270 cfs | 44° |
| East Branch at Harvard, NY | 949 cfs | 45° |
| East Branch at Fish's Eddy, NY | 1,580 cfs | 51° |
| Mainstem at Lordville, NY | 3,210 cfs | 51° |
| Beaverkill at Cooks Falls, NY | 484 cfs | 54° |
| West Branch at 191 Bridge | | 44° |
| West Branch at Walton (Cannonsville inflow) | 354 cfs | 54° |
| Cannonsville Reservoir Release | 1,000 cfs | |
| Cannonsville Reservoir Capacity | 98% | |
| Pepacton Reservoir Capacity | 99.3% | |