Cannonsville is spilling 1,341 cfs with a release of 0 cfs so we just have spill and runoff in the West Branch this morning. That's no problem and won't be noticable on the water. Obviously the West Branch is much lower this morning but it's still too high to wade. The Beaverkill flow has dropped below 1,000 cfs opening up more wade options there and on the Willowemoc. The rivers fished well again yesterday despite the bright sun in the morning. The couds came in during the afternoon and we saw the normal hatches of hendricksons, blue quills, and caddis. While not always heavy hatches there were enough bugs to get fish looking up. These rivers have fished very well this Spring.
Today will be mostly sun with the air temp hitting 68 degrees. Wind will be 10 – 20 mph from the North.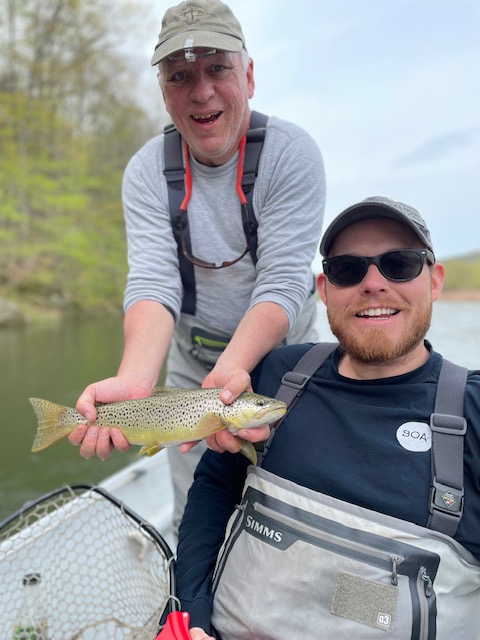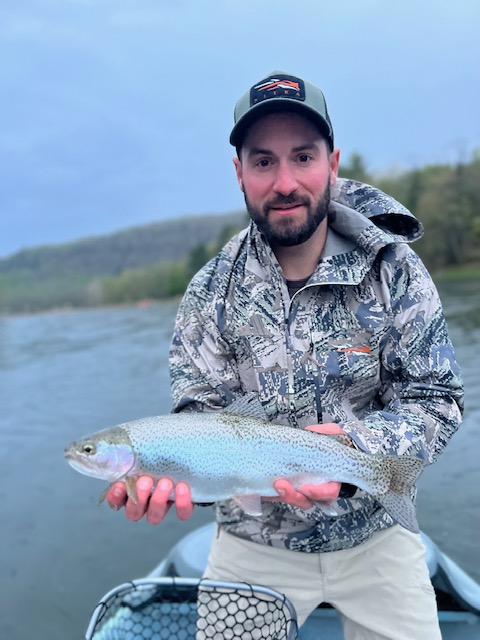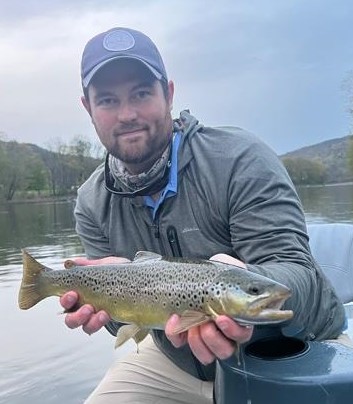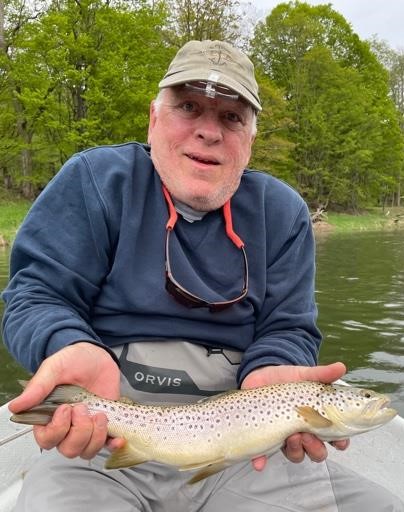 What's Hatching:
Dark Hendrickson – #14 – E. subvaria (male)
Light Hendrickson – #12 – 14 – E. subvaria (female)
Dark Blue Wing Olive – #16 – 18 – Baetis vagans
Blue Quill – #16 – 18 – Paraleptophlebia adoptiva
Quill Gordon – #14 – Epeorus pluralis
Apple Caddis – #16 – 18 – Brachycentrus sp. (Light)
Tiny Black Stonefly – #18 – Capniidae sp..
Little Black and Brown Stoneflies – #14 – 16 – Taeniopteryx sp..
Little Black Caddis – #18 – 20 – Chimarra sp.


View the current local weather conditions.
| Click on any gauge for the most recent data: | | |
| --- | --- | --- |
| West Branch at Stilesville, NY | 1,310 cfs | 51° |
| West Branch at Hale Eddy, NY | 1,770 cfs | 49° |
| East Branch at Harvard, NY | 1,730 cfs | 48° |
| East Branch at Fish's Eddy, NY | 2,870 cfs | 50° |
| Mainstem at Lordville, NY | 5,230 cfs | 52° |
| Beaverkill at Cooks Falls, NY | 831 cfs | 51° |
| West Branch at 191 Bridge | | 50° |
| West Branch at Walton (Cannonsville inflow) | 1,110 cfs | 53° |
| Cannonsville Reservoir Release | 0 cfs | |
| Cannonsville Reservoir Capacity | 103.5% | |
| Pepacton Reservoir Capacity | 100.9% | |