Yesterday was a beautiful day to be on the water. It felt like early Fall again. The olives hatched a little later in the afternoon than what we've been seeing . Tiny olives mixed with few larger ones made up the bulk of the bugs. The caddis were out too in enough numbers that the fish were eating them. Plus we saw a handful of Isonychias. Overall it was a good day. Today will be similar hitting 68 degrees. We'll have sun early but should see more cloud cover in the afternoon. The wind will be up a bit more at 10 – 15 mph from the South. We shouldn't see any rain until after dark.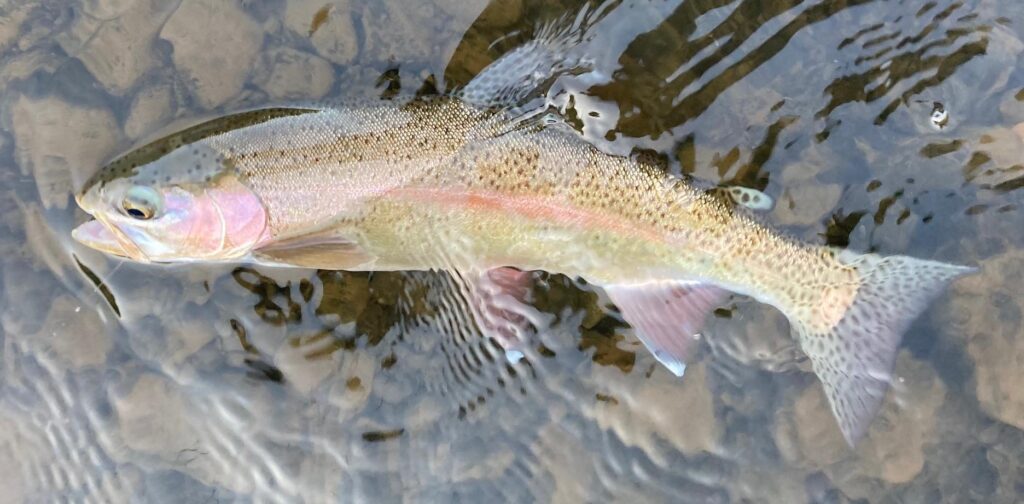 What's Hatching:
Slate Drake – 12- 14- Isonychia bicolor
Olive Sulphur – #16 – 20 – Heptagenia hebe
Light Cahill – #14 – Stenacron spp.
Dark Blue Wing Olive – #18 – 20 – deficiens, lata
Tiny Blue Wing Olive – #22 – 26 – Pseudocloeon sp.
Yellow Sally Stonefly – #14 – Isoperla spp.
Tan Spotted Sedge #16 – 18 – Hydropsyche sp.

View the current local weather conditions.