The small olives hatched yesterday afternoon but there were fewer caddis and no Isonychias where we were fishing. The wind certainly didn't help for a while. Some fish got on the olives so it ended up being an okay day. It looks like we're in for close to .65″ of rain today. If it stays spread out over the course of the day we should be okay. There are a few thunderstorms to watch in the afternoon that could drop additional rain. Keep an eye on the radar and the gauge links below for the latest information. It looks like we'll see another .65″ of rain overnight so definitely check the gauges tomorrow morning.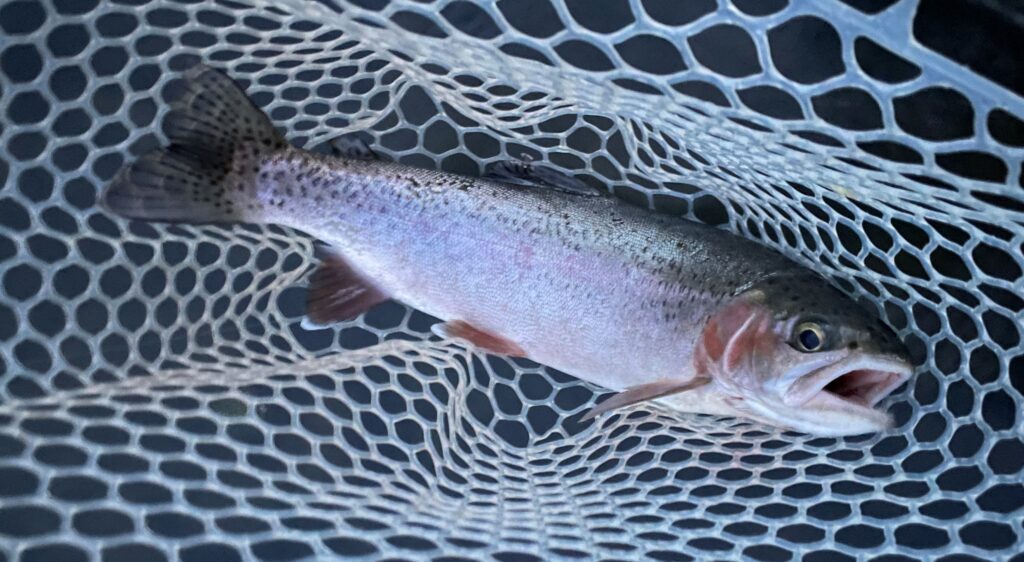 What's Hatching:
Slate Drake – 12- 14- Isonychia bicolor
Olive Sulphur – #16 – 20 – Heptagenia hebe
Light Cahill – #14 – Stenacron spp.
Dark Blue Wing Olive – #18 – 20 – deficiens, lata
Tiny Blue Wing Olive – #22 – 26 – Pseudocloeon sp.
Yellow Sally Stonefly – #14 – Isoperla spp.
Tan Spotted Sedge #16 – 18 – Hydropsyche sp.

View the current local weather conditions.