It rained off and on for most of yesterday with more falling overnight into this morning. The river flows are climbing and the feeder streams are definitely adding some water. The the river out front is off color so this may be a streamer day. Click on the river links below for the latest flow data. There were a lot of tiny olives on the water yesterday mixed with some Heptagenia and the oddball Isonychia. The fish were on the olives but the ones in the moving water were a little friendlier to bigger flies. The rain should stop early this afternoon. We'll see 65 degrees with wind 5 – 10 mph from the North.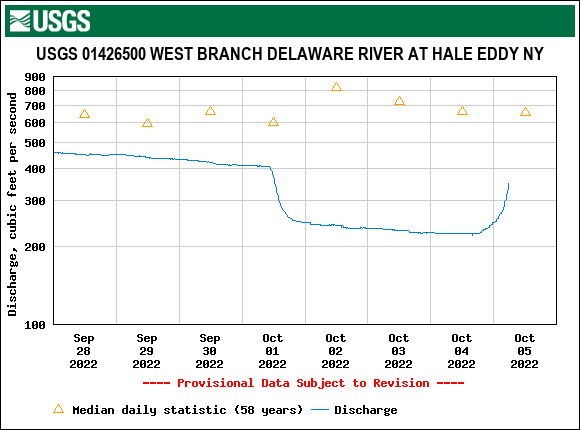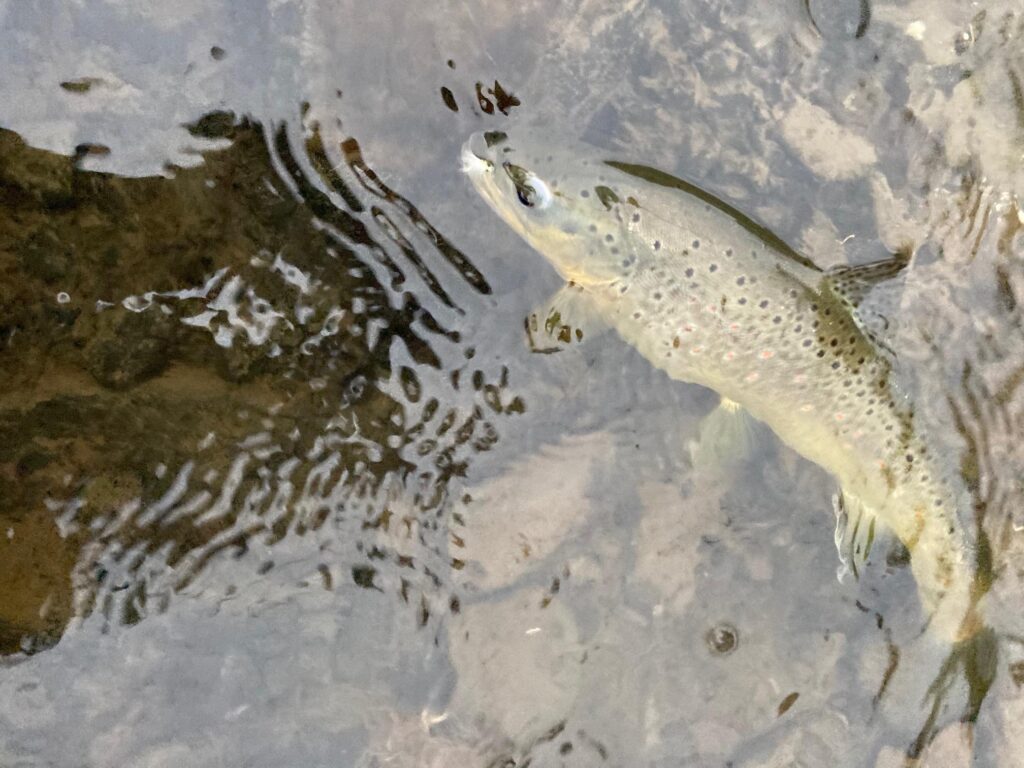 What's Hatching:
Slate Drake – 12- 14- Isonychia bicolor
Olive Sulphur – #16 – 20 – Heptagenia hebe
Light Cahill – #14 – Stenacron spp.
Dark Blue Wing Olive – #18 – 20 – deficiens, lata
Tiny Blue Wing Olive – #22 – 26 – Pseudocloeon sp.
Yellow Sally Stonefly – #14 – Isoperla spp.
White Fly – #12-2xl – Ephorun leukon
Flying Ants – #16 – 22
Tan Spotted Sedge #16 – 18 – Hydropsyche sp.

View the current local weather conditions.